Protect Sensitive Information
Without Compromising Productivity
No man is an island. The same can be said for a business. Trusted partners like consultants, vendors, and suppliers play a critical role in an organization's ability to function and grow. Kiteworks' secure file sharing empowers organizations and their employees to collaborate with third parties efficiently, securely, and in compliance with industry regulations. Part of the Kiteworks Private Content Network, Kiteworks' secure file sharing enables businesses to mitigate risk and reduce costs by leveraging a common file sharing foundation with a single set of controls, governance policies, user management, and data source connectivity. In addition, employees enjoy increased efficiency as users work with the same folders, content, and user permissions across different file sharing channels, leading to fewer errors, faster responses, and improved business outcomes.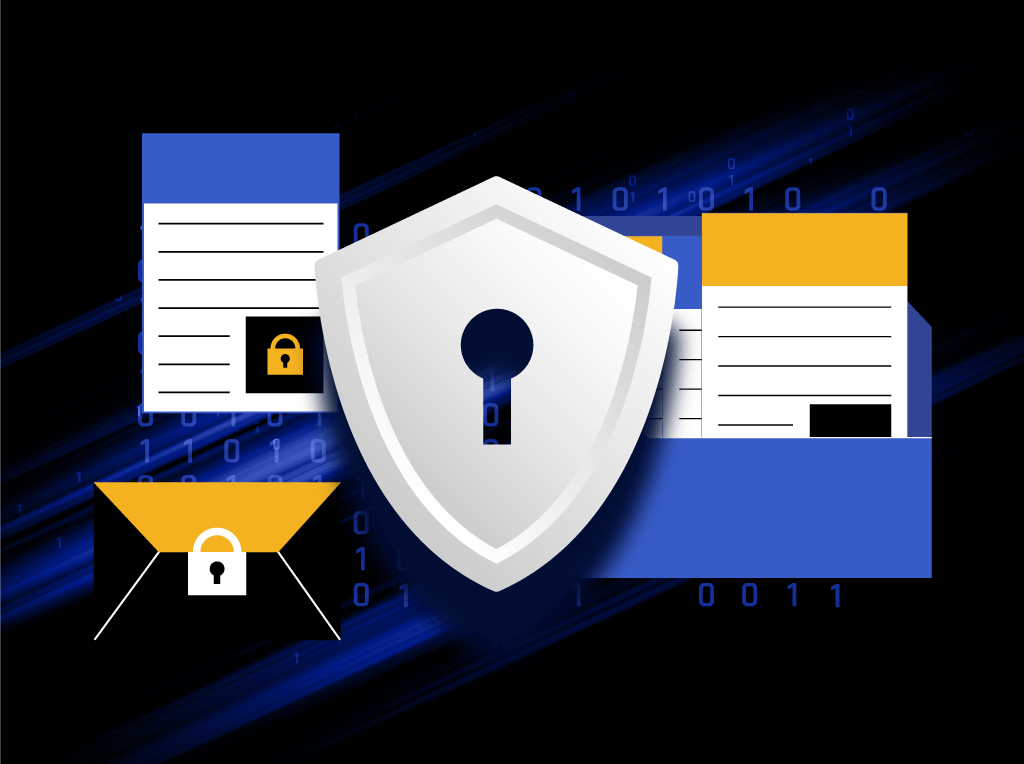 Protect Confidential Content

and Increase Productivity With Shared Files and Folders

Most businesses generate a lot of sensitive content: spreadsheets, presentations, reports, invoices, financial plans and projections, legal briefs, merger and acquisition plans, videos, and much more. This content must be made accessible to select employees and shared with third parties. But how can that be done efficiently? Or securely? Kiteworks gives users a simple and secure way to share private information. File owners decide with whom to share files and folders and designate access privileges ranging from view only, download, upload, and edit. Need a new or revised file? Folder owners request files from external third parties so they can upload them. Tight integration to email, mobile, office, and enterprise apps makes accessing files and folders easy while increasing productivity. Files are also shared and stored securely in compliance with data privacy regulations, and all file activity is tracked.
---
Collaborate With Employees and Partners

Securely Without Sacrificing Productivity

Getting stuff done is often easier said than done. As projects grow in size and complexity and involve more people and more content, collaboration becomes harder, impacting efficiency and, worse, project deadlines. Kiteworks' secure collaboration allows employees to access a document from any enterprise repository, from any device, from anywhere. A seamless Microsoft Office integration lets multiple users seamlessly edit Word, Excel, and PowerPoint files in real time. Kiteworks also integrates email collaboration with shared folder collaboration, empowering employees to work together on projects with any user, anywhere in the world.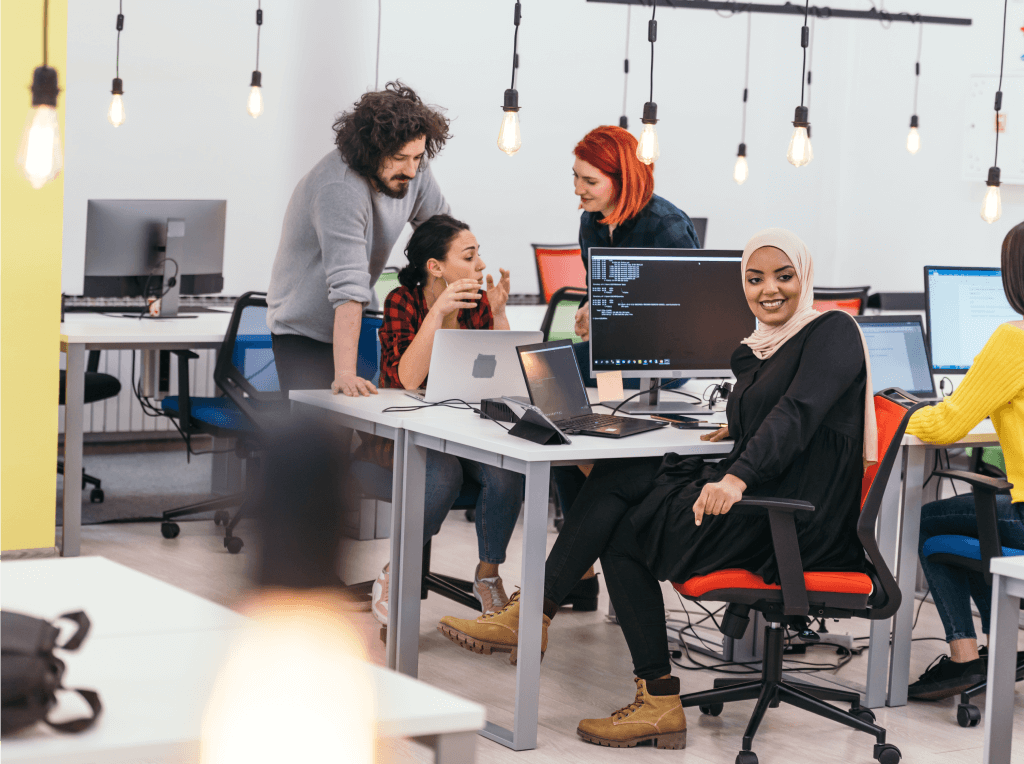 ---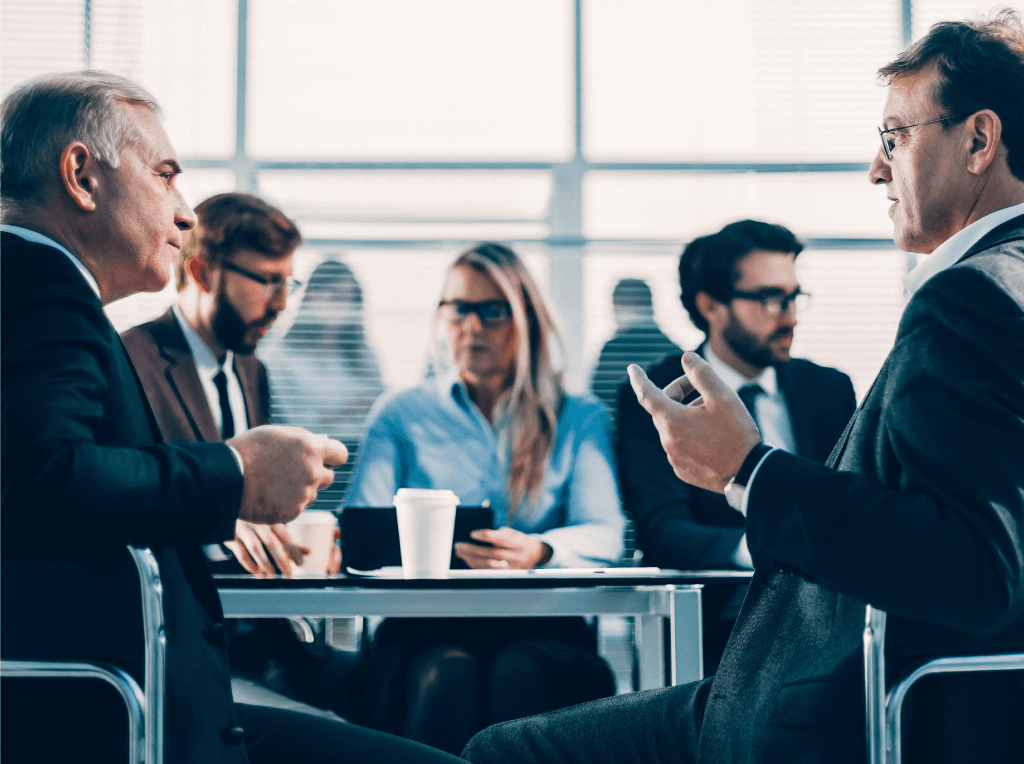 Do Deals With
Complete Confidentiality

in Virtual Data Rooms

Big corporate events like mergers, acquisitions, public offerings, and litigation are, well, big corporate events. They must be conducted with complete confidentiality, as a leak could jeopardize a deal, disrupt an industry, or startle capital markets. Kiteworks' virtual data rooms enable boards of directors, senior executives, and strategic partners to collaborate on big corporate events with the highest levels of security and compliance. Corporate secretaries or general counsel tightly control data room access by enforcing third-party user identity, multi-factor authentication, and file and folder expiration. Files are encrypted in transit and at rest, and all file activity—uploads, downloads, shares, etc.—is recorded and tracked, creating an immutable audit trail for reporting and analytics.
---
Keep Your Board of Directors Informed

While Maximizing Security, Compliance, and Efficiency

A well-informed board of directors is typically a highly functioning board of directors. When directors are "in the know," they're better equipped to mitigate business risk and even reduce their personal liability. Kiteworks' secure boardroom communications allows directors, officers, and corporate secretaries to share sensitive content securely, efficiently, and in compliance with auditors and regulators. All emails and file attachments are encrypted so only authenticated users can read the content. Access to folders is controlled by granular access privileges and tightly enforced by multi-factor authentication. Once authenticated, users can upload and download agendas, minutes, and budgets with the same ease of use found in consumer cloud file sharing apps. Directors and officers also receive an automatic notification of file uploads, downloads, new versions, and comments. All file activity is recorded and tracked, providing a comprehensive audit trail.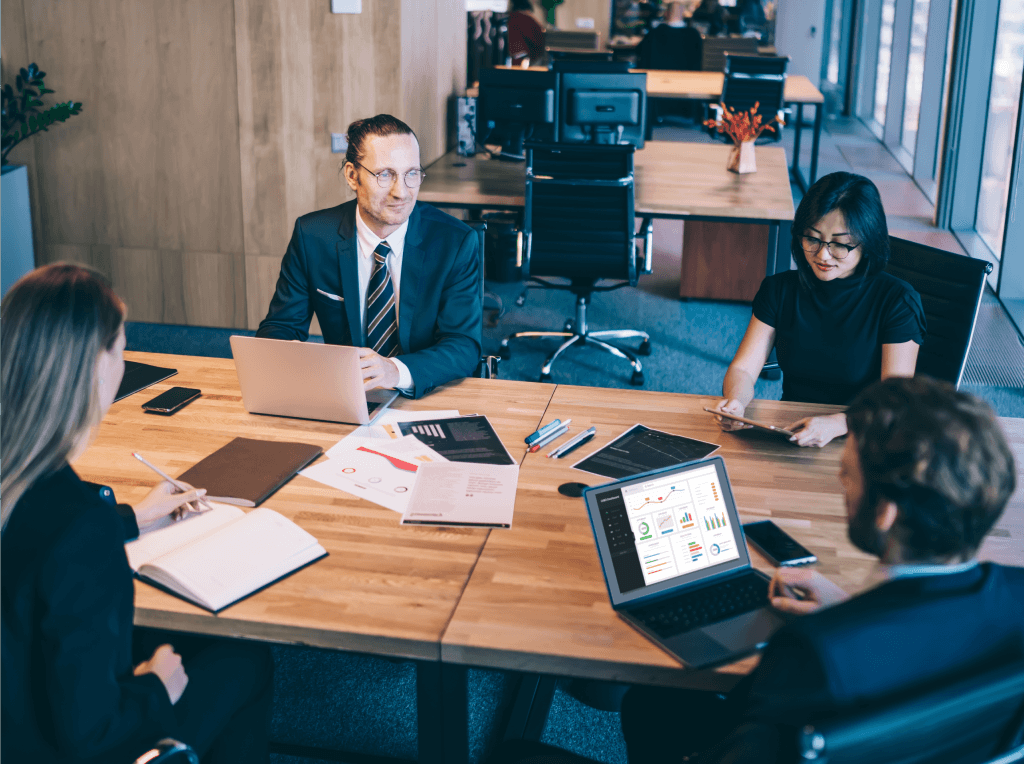 ---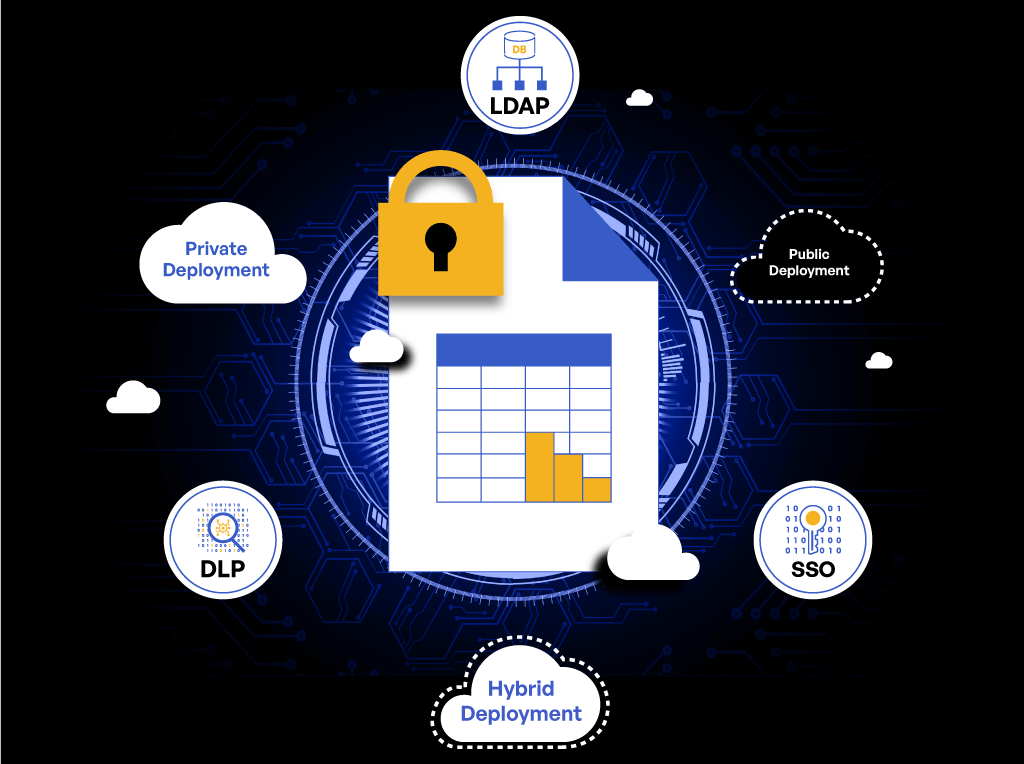 Lock Up

Your Private Content

You can't expect the valuables in your home to stay safe if you leave your front door unlocked. Sensitive content is the same way; unless it's protected, you can't expect it to stay private for long. Kiteworks secures personally identifiable information and protected health information (PII/PHI), intellectual property, and other sensitive content so organizations can mitigate the risk of leaks, breaches, and malicious attacks. Set and enforce folder structure, roles, and expiration. Integrate folder access with your LDAP/MSAD, MFA, and SSO. Files are encrypted in transit and at rest and scanned for data loss prevention (DLP), antivirus, and advanced threat protection (APT) as they move through a hardened virtual appliance with on-premises or private, hybrid, or FedRAMP Authorized cloud deployment options.
---
Demonstrate Regulatory Compliance

With Total Content Visibility

You can't protect what you can't see. Securing sensitive content includes not only protecting it from external threats but also knowing where it's stored, who has access to it, and what's being done with it. Kiteworks' secure file sharing capability helps organizations achieve content governance by providing visibility into all file activity—namely who's sharing which files with whom, when, and how, which is entirely backed by a comprehensive audit trail. Visibility into all file activity allows organizations to detect suspicious activity and take action on anomalies as well as identify outdated and unused folders and files. Demonstrate regulatory compliance with CMMC, HIPAA, GDPR, and many other data privacy regulations.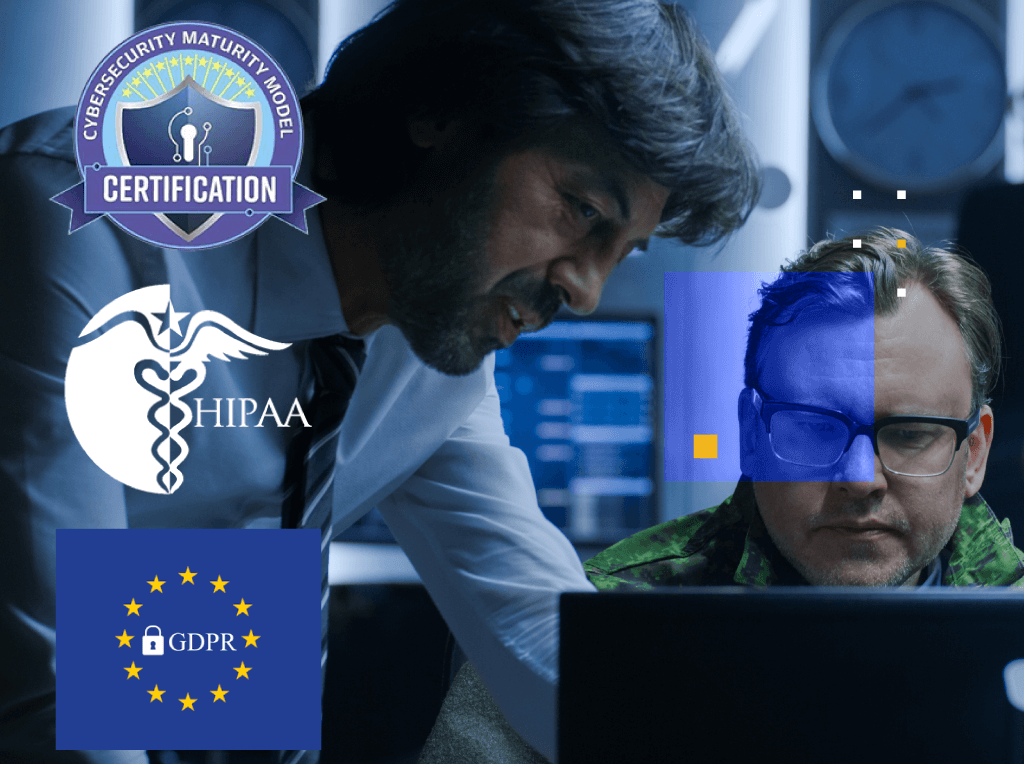 ---
Frequently Asked Questions
Secure file sharing is a way of transferring files between two or more computers, all while ensuring that the data remains secure and confidential. Encryption, data loss prevention (DLP), advanced threat protection (ATP), and multi-factor authentication (MFA) are just some of the security features used to enable secure file sharing.
Secure file sharing typically involves encrypting files during transit and ensuring they can only be accessed by users with the correct credentials, typically a username and password. Once downloaded, the files are also encrypted locally on the user's device. This prevents unauthorized users from viewing them without the correct credentials. Some secure file sharing systems also provide an audit trail, so that administrators can track who has accessed each file.
Secure file sharing helps organizations keep their data safe and secure. By encrypting the data as it is transferred, secure file sharing prevents hackers and malicious actors from stealing or altering data. Additionally, secure file sharing can help organizations comply with data regulations and industry standards.
Regular file sharing is not encrypted, which means the data can be intercepted and read. Secure file sharing, on the other hand, uses encryption algorithms to scramble the data before it is sent, making it unreadable to anyone without the encryption key.
Yes, secure file sharing requires a secure connection. This means that the connection must use a secure protocol such as SFTP, FTPS, or HTTPS.