Benchmark Your Security and Compliance Risk
"2022 Sensitive Content Communications Privacy and Compliance Report" examines the complexity of tracking, controlling, and securing sensitive content communications.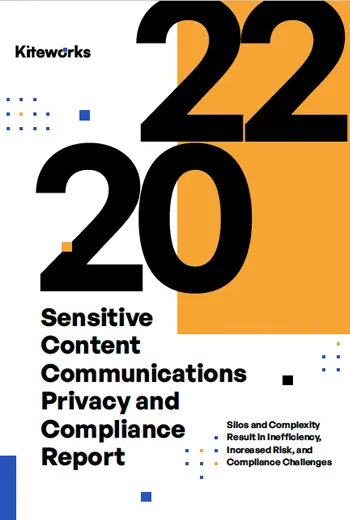 Click on the video to the left for an overview of the report
Key Takeaways
Report surveyed 400 IT, security, privacy, and compliance professionals to identify maturity of sensitive content communications.
---
Almost two-thirds exchange sensitive content with over 1,000 third-party organizations.
---
More than half of respondents indicate their organizations are inadequately prepared to address third-party risks related to confidential data sharing and storage.
---
Nearly 8 in 10 respondents believe compliance reporting requires improvement and is not fully accurate.
Get Your Own Private Content Network
The Kiteworks platform creates a dedicated Private Content Network (PCN) of internal and external digital communications that ensures zero-trust privacy protection and compliance of an organization's most sensitive information.