Press & Media
Enter the Newsroom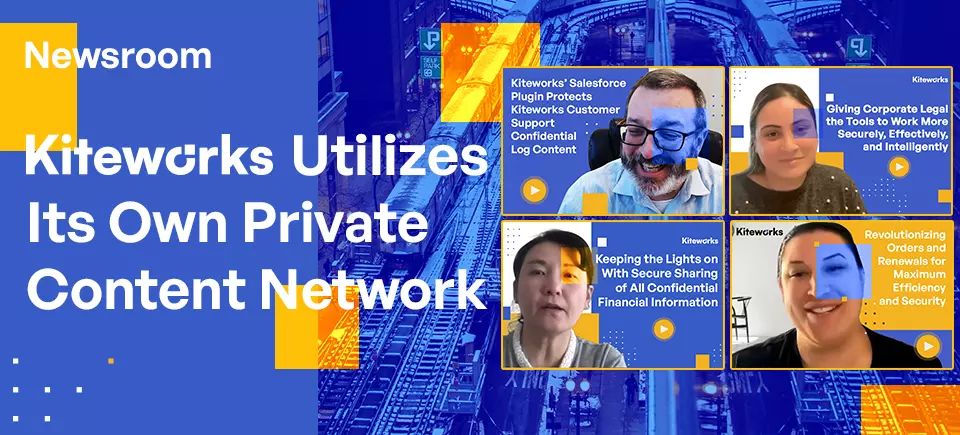 Featured News: Kiteworks announced that a Kiteworks-enabled Private Content Network extends enterprisewide to track, control, and secure sensitive content communications for finance, support, legal, and other departments. These individual use cases are captured in video and written formats.
Press Inquiries
Contact Kiteworks media relations
Media Kit
Looking for logos, brand guidelines, or screenshots?