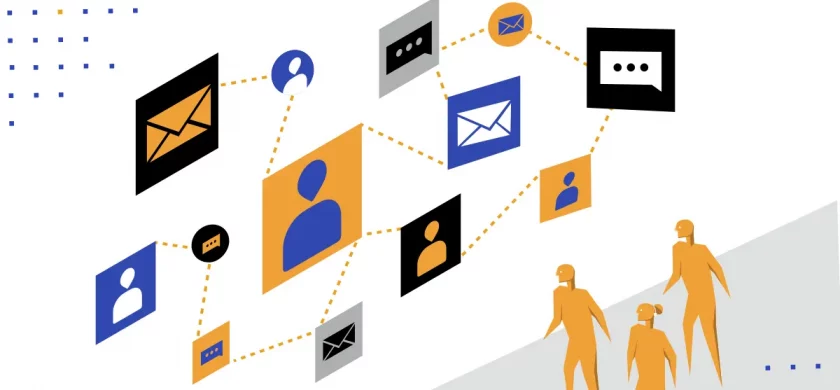 Using Virtual Data Rooms for Secure File Sharing
Virtual data rooms (VDRs) have come a long way from physical data rooms, but how good is the security in VDRs and how do organizations know if they have a good provider?
To begin, what is a virtual data room used for? A virtual data room is used for storing documents and information in a secure repository, so only certain parties have access to the information in the virtual room. A common use for VDRs is merger and acquisition negotiations.
What Is a Virtual Data Room?
Most consumers and enterprise users are familiar with file transfers and enterprise file sharing. There are dozens of providers that offer cloud storage services to share files through direct links or links to shared directories.
Most of these providers do not include high levels of security to protect stored data. Compliance regulations and rigorous security demands limit how enterprise organizations use these services. While that might not seem like too serious a problem, the truth is that collaborative, secure file sharing has incredible benefits for business users:
It is simple: If you can email an invite or a link for a shared space online in the cloud, recipients need only to click the link to access files in that space. No hassle, no hang-ups.
It is collaborative: The benefits of cloud storage allow users to access resources in real time. Some providers include editing and productivity applications as part of their solutions. Still, at a minimum, shared cloud space provides easy access and flexibility to data where multiple users are involved.
It is expedient: Regardless of file size, type, or compatibility, a shared cloud space provides users with a way to upload and download data to and from any device they have. This means that they can access files wherever they need them on devices that can use those files.
In the past, the only alternative to an open and collaborative space to share information was a secure data room where access to information can be closely monitored and protected. In our modern digital age, it is clear that we need the best of both worlds: secure digital access to sensitive and timely information where permissions can be controlled.
This is where virtual data rooms (VDRs) come into play. A VDR serves as a digital "room" or space where private, confidential data may be kept and where access is closely controlled to maintain compliance or security requirements. These rooms are often used by leadership during business or organizational transactions where privacy is essential.
VDRs offer several advantages over traditional data rooms or file-sharing platforms:
Compliance and security: The entire purpose of a VDR is to provide secure and compliant access to data. As such, a properly configured VDR will ensure that, at least as far as the technology is concerned, you are compliant. Ideally, a VDR will provide automated policy enforcement of data that is shared and stored.
Exposing data to third parties: One of the significant benefits of a VDR is that they give tools for sharing files with specific people. In secure cloud and file-sharing environments, it can be hard to selectively expose files to the right people without also exposing your organization to noncompliance and/or a liability. With a VDR, that problem becomes much easier to manage.
Quick response times: By the time a VDR is part of the business process, it is most likely far enough along that quick and accurate decisions are being made daily based on the files in that room. As such, a VDR ensures that all involved parties can quickly access files, comment on files, collaborate on file contents, and for certain platforms, provide signatures through secure services like DocuSign.
Cost-effective: A secure file-sharing platform already costs a significant amount of money. Having one that comes with VDR capabilities helps save money in overhead and administrative costs due to its simplicity, ease of deployment, and reliability.
Auditing and logging: A VDR can be a "choke point" for your file access. You can monitor any and all file access and management events in the room for audit purposes. That includes providing immutable forensic chains of evidence or due diligence reports for compliance.
What Should I Look for in a Virtual Data Room Provider?
Like any other type of vendor, a virtual data room provider can bring several different benefits and costs. Not all vendors are created equal, and you need to understand some of the challenges in selecting one.
Some of the critical capabilities you should seek when looking for a virtual data room provider include:
Security and compliance: This perhaps goes without saying, but if you have specific compliance requirements for your industry or market, your VDR must meet those requirements. In some instances, specific security protocols around encryption of data in motion and at rest are needed in order to employ a specific VDR (e.g., Cybersecurity Maturity Model Certification [CMMC], FedRAMP, IRAP, etc.).
Integration: If the VDR comes as part of a more comprehensive platform, what features work between the platform and the VDR service? Understanding this relationship can help you select not only the right VDR but an entire cloud of file-sharing services.
Audit control: Your VDR provider should have a clear and easy way to compile and display audit logs and reports related to room access, file access, and file changes. Tracking and controlling file access, maintaining a detailed record of that access, and then generating reports for compliance is crucial.
Productivity applications: Organizations must understand how other applications such as those used for contract signing, document versioning, and online editing access, share, and store files in the VDR. These each present security and compliance risks.
Chat or in-room communication: A solid VDR solution should also include an integrated way to communicate, typically through a chat or comment log.

Leverage Virtual Data Rooms and Secure Transfers With Kiteworks
Virtual data rooms are critical parts of a fast-paced business world where secure environments, fast decision-making, security, and compliance are all crucial to the processes and deals that drive commerce. A properly configured VDR can support secure file sharing and editing between parties inside and outside your organization without compromising compliance, security, or user experience.
The Kiteworks platform supports secure VDRs for enterprise users across industries such as government, finance, manufacturing, legal, pharmaceuticals, healthcare, and life sciences. Key VDR capabilities in the Kiteworks platform include:
Security: Kiteworks uses a defense-in-depth approach that includes AES-256 encryption for data at rest and TLS 1.2+ for data in transit, a hardened virtual appliance, granular controls, authentication, comprehensive logging, auditing, and reporting, as well as various security integrations.
Audit logging: With the Kiteworks platform's immutable audit logs, organizations can detect attacks sooner while ensuring that they maintain the correct chain of evidence to perform forensics. As Kiteworks merges and standardizes entries from all the components, its unified syslog and alerts save SOC teams crucial time and help compliance teams to prepare for audits.
Consent documentation: With many frameworks like GDPR calling for documented consent for the collection of data and any data subject access request, organizations need a platform to automate that process. The Kiteworks platform provides extensive reporting and logging of all consent forms and data requests so that organizations can consistently demonstrate compliance.
Single-tenant cloud environment: File transfers, file storage, and access occur on a dedicated Kiteworks instance, deployed on your premises, on your Logging-as-a-Service (LaaS) resources, or hosted as a private single-tenant instance. That means no shared runtime, shared databases or repositories, shared resources, or potential for cross-cloud breaches or attacks.
Seamless automation and MFT: The Kiteworks platform supports managed file transfer (MFT) automation to facilitate streamlined file management, batch file transfer operations, and conditional operations triggered by user and system events.
Visibility and management: The CISO Dashboard gives organizations an overview of their information: where it is, who is accessing it, how it is being used, and if it complies. Help your business leaders make informed decisions and your compliance leadership maintain regulatory requirements.
To learn more about Kiteworks VDR capabilities and how Kiteworks can help you share information securely, schedule a custom demo.
Additional Resources