Managed File Transfer | Overview & Solutions
Managed file transfer (MFT) software solutions need to be a key part of your company's security strategy because MFT protects all transferred data.
What does managed file transfer do? MFT helps securely transfer data, information, and files across networks while still maintaining compliance and privacy.
What Is Managed File Transfer?
File transfer is a major part of many data-driven businesses. While cloud storage and transfer work as tools for employees doing their day-to-day tasks, enterprises managing terabytes of data rely on advanced, scalable tools to build more sophisticated data management solutions.
While file transfer protocols like File Transfer Protocol or Secure File Transfer Protocol can support fast data transmission and are usable across multiple devices and platforms, they do not support some of the major enterprise features that businesses need. Managed file transfer was created to centralize these features into a single solution for secure, compliant, and efficient data transfer across organizations.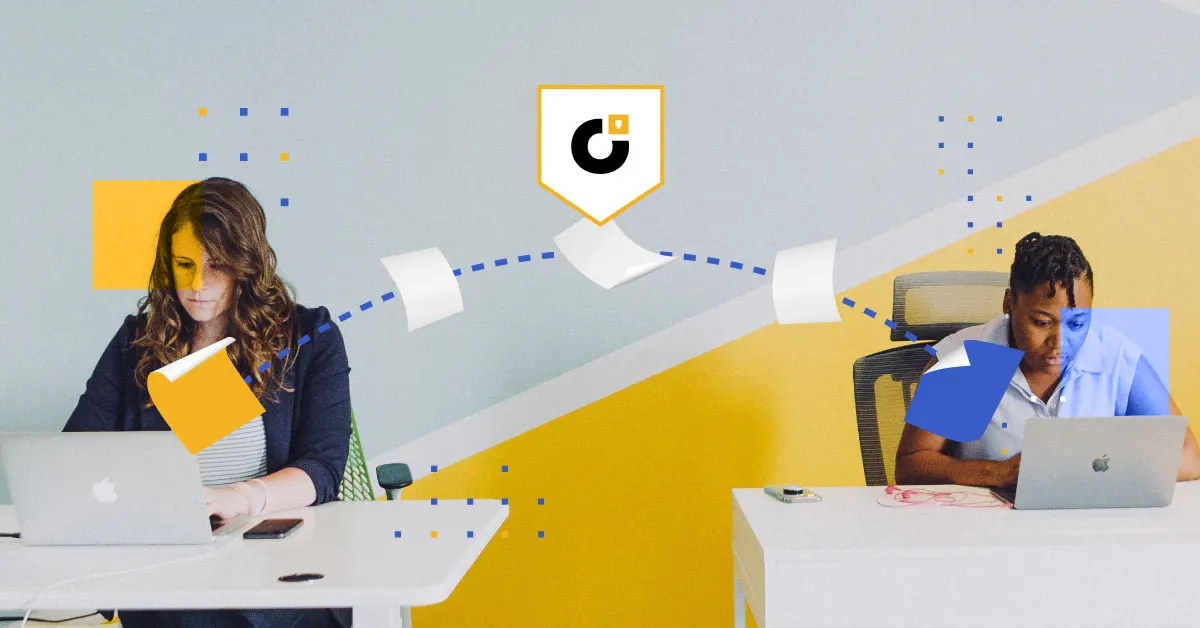 According to Gartner, there are four use cases where MFT is most applicable:
Ad Hoc File Distribution: Instead of having users send files directly to one another, the system uploads files to central servers and distributes file access through secure links via email or other messaging.
Systematic Enterprise File Transfer: When file transfers fall under specific data governance or operational policies, a plan for file transfers should take into consideration efficiency, impact on computing resources, and other business factors on a regular basis.
Extreme File Transfer: This is needed when transferring large volumes of files or steady, high-volume exchanges over a long period of time.
B2B File Transfer: B2B file transfer is needed when secure data transfers must occur between two or more organizations.
Organizations looking to address any of these four use cases typically look for advanced security and performance features from file transfers—making MFT an ideal solution.
How MFT Simplifies File Transfers
MFT software solutions simplify file transfer by providing an automated system for transferring large volumes of data quickly and securely from one point to another. MFT makes use of an end-to-end file transfer process that involves encryption, secure transmission, and auditing of the process. It also offers scalability and flexibility and is easily adapted to meet changing business needs. MFT allows users to quickly and reliably transfer large and sensitive data sets with the assurance that their files are secure and compliant with industry standards. It also enables users to track, control, and monitor their file transfers, ensuring that they are delivered as expected. MFT's scalability and flexibility make it an attractive choice for businesses that need to transfer large amounts of data on a consistent basis.
What Should Businesses Look for in MFT?
MFT solutions bring advanced enterprise features to the table. Some of the features include:
Batch Transfer Processing: When managing terabytes of data, the effort needed to manage transfers and its organization exceeds the resource allocations of even well-staffed IT divisions. A batch processing capability can help mitigate this by allowing the transmission or management of data across multiple servers simultaneously.
Automation: Automated transfers based on criteria like event triggers, times, or dates offload the hard work of planning massive transfers. For example, automated batch transfers can be used for scheduling high-volume data transfers for late nights or weekends without the need for staff.
Business and Security Analytics: Massive data stores expose a significant need for internal analytics to help IT teams understand how information moves through an organization. These analytics include reports on data availability, access controls, system and user events, and key performance indicators.
Disaster Recovery: Backup and failover capabilities existed before MFT, but MFT platforms can help administrators directly observe, monitor, and enact recovery features in case of an emergency or system failure.
Auditing and Logging: MFT solutions invariably contain some form of reporting and logging. Not only are logging capabilities critical for compliance, but audit logs also provide critical forensic system information in case of a breach or system failure.
Ownership Attribution and Non-repudiation: MFT platforms can implement file ownership and access controls, meaning that changes to documents are logged so that ownership cannot be disputed. Non-repudiation supports online contracts, anti-fraud measures, and technologies like digital signatures.
Data Accessibility: Information must be available for employees of an organization to use as part of their job. MFTs provide tools to support collaboration and proper access controls, and they help admins track down bottlenecks or silos where accessibility is hindered.
How Important Is Complete Visibility Into All Your Managed File Transfers?
Visibility into all of your managed file transfers is critical to ensuring that data moves securely and efficiently. Visibility allows you to track the progress of files, check for errors, and monitor who has access to the files. Additionally, visibility into managed file transfers allows you to proactively manage the data, ensuring timely delivery of files and preventing data loss. Visibility helps you identify and quickly address any issues that may arise during the file transfer process, making it easier to troubleshoot and maintain secure file transfers.
How Do MFT Platforms Support Compliance?
A major challenge of MFT involves maintaining compliance while moving information throughout an organization's infrastructure. Personal identifiable information and protected health information are particularly vulnerable to unauthorized disclosure through unplanned or careless file transfer.
MFT solutions help prevent this by providing compliance officers and administrators with tools to manage compliance throughout the system:
File Access Management
Required Audits and Logging
Tracking User Access Events for Prevention and Remediation
Promoting Accessibility Through Analytics
Securing Data Transfers With Encryption
Integrating Analytics With Governance, Risk Management, and Compliance (GRC) Policies and Infrastructure
Automating Compliance Procedures and Compliance Operations To Avoid Errors
These capabilities are critical for most major compliance frameworks, including HIPAA, FedRAMP, CMMC, GDPR, PCI DSS, and SOC 2.
Should Organizations Consider Free or Open-source MFTs?
There are several MFT solutions available on the market. Some are paid solutions, and some are free, open-source alternatives. Each has benefits and drawbacks that organizations should consider before adopting them:
Cost: Free and open-source solutions come with limited subscription-based support services. It is hard to beat free if cost is one of your primary concerns.
Customization: Open-source solutions can be tailored to business needs—if those businesses have a team ready to roll up their sleeves and understand their organization's compliance and security demands. This aspect is less divisive as more paid solutions offer flexible cloud services that can also be molded to any client's needs.
Support: Open-source communities are typically well known for providing robust development and customer support for those who ask. This support, however, is not guaranteed. Paid versions often have 24/7 dedicated support, but these services could hide behind higher subscription tiers.
Features: The types of features implemented in a platform vary based on the product. Paid platforms have a more feature-rich ecosystem that often includes critical integrations with third-party applications.
Maintenance: Open-source projects are subject to the whims of developers and the community. If a group decides that time, costs, or energy no longer permit for maintenance or development, an organization can find itself locked into a platform without a future (and one that most likely will not play well with paid platforms).
More often than not, MFTs are complex enough that paid, supported solutions are the best option. Open-source file transfer software could provide specific options for development and adoption, but it carries significant risks.
Is MFT the Same as Enterprise File Sharing Solutions?
MFT and EFSS platforms share common features: the ease of moving files across an organization, accessibility for those files, audit logs and analytics over file access, and so on.
EFSS solutions are more focused on facilitating user collaboration than enterprise file transmission. Some of the features you find in an EFSS solution are extended folder and document sharing capabilities at the user level: advanced device syncing for files, and extensive access control built around role management, media viewing, and revision history and tracking.
Enterprise File Transfer With Enterprise Features
Large data stores and complex compliance and security obligations can quickly become a challenge. It does not benefit large enterprises to try transfer solutions with scripts managed by expensive internal IT resources. MFT can help organizations to streamline data management and focus on what is important: doing business.
Don't Forget Flexible, Scalable MFT For All Your File Transfer Needs
A scalable and flexible file transfer solution allows businesses to send files of any size or type, securely and quickly. This helps streamline business processes and reduces the need for manual workarounds when exchanging large files with partners or customers. Additionally, a scalable and flexible file transfer solution is versatile enough to be used in different working environments, such as in the office, at home, or on a mobile device, and networks.
This allows business users to access their data anytime, anywhere, and from any device. Moreover, businesses can benefit from a secure file transfer solution that allows them to transfer data without the risk of unauthorized access or malicious activity. This helps keep sensitive data and intellectual property safe from cyberattacks. Finally, a scalable and flexible file transfer solution offers businesses the ability to customize their file transfers as needed, making it easy to automate processes for a more efficient workflow.
Our team would be pleased to create a tailored demo of our MFT capabilities for you. You can also watch the Secure MFT Overview video for a quick overview.
Back to Risk & Compliance Glossary
SUBSCRIBE
Get email updates with our latest blogs news