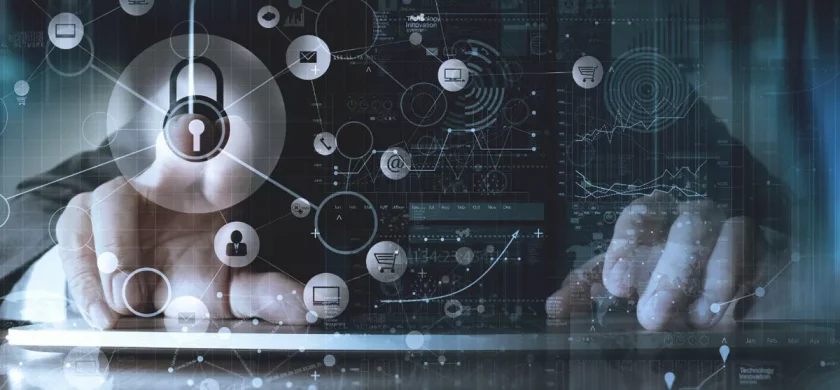 Best Business File Sharing Software Solutions
Are you looking for a business file-sharing solution? You'll want the best, but which one is the best? We've done the digging for you. Keep reading to find out.
How do I share my business documents? The best way to share your business documents is through secure file-sharing software. Examples of this software include the following:
Kiteworks
Dropbox Business
OneDrive for Business
Box for Business
Google Workplace
Citrix ShareFile
What Is Secure Business File Sharing?
File sharing is a critical part of modern enterprise business. While consumers typically use standard technologies like email or basic cloud platforms to share files, enterprise companies require a specific set of features to support their data infrastructure. To meet these requirements, file sharing often uses standard technologies like File Transfer Protocol (FTP) or Secure File Transfer Protocol (SFTP) as part of platforms with enterprise-grade features.
Readers considering file sharing for businesses need to consider the difference in these common technologies:
FTP: File Transfer Protocol, or FTP, is one of the most fundamental file transfer protocols available. It is simple, fast, and nearly every computer uses some form of it. It is also unsecured, transmitting data unencrypted over the internet, making it unsuitable for file transfer and sharing of compliance-sensitive or trade-secret content.
SFTP: Secure (or SSH) FTP is a modified form of FTP that includes SSH encryption to protect data during transmission. This is a standard technology used for batch transfers and platforms that securely integrate enterprise file sharing into other services.
Cloud File Sharing: When using cloud sharing, organizations rely on an on-premises or public cloud platform to securely store files and present those files to users intuitively, whether through a web interface or a dedicated application.
Managed File Transfer (MFT): MFT automates file transfer workflow operations to and from servers, repositories, and cloud storage using protocols like SFTP and HTTPS. It also provides enterprise-grade logging, auditing, failure recovery, workflow authoring, and analytics for operations and security. Many enterprise businesses rely on some form of MFT to handle mission-critical transfers and sharing.
Not every one of these approaches is created equal. An MFT solution may not provide the usability of a cloud-sharing solution, for example, which makes it difficult for people to actually share files.
What To Look For in Business File Sharing Solutions
With that information in mind, organizations may have already discovered that an enterprise file-sharing solution includes usability for employees on the front end, and extensive controls and automation on the back end.
More specifically, look for the following features in a functional business file-sharing solution:
Security: At a minimum, business infrastructure needs to have the capabilities to protect the privacy and integrity of both user data and operational information. That does not include any specific security controls needed depending on the region or industry. Proper business file management should include encryption at the server and during data transmission at all times. Additionally, file-sharing platforms should provide information on security measures like firewalls, anti-malware controls, and integration of logs with security information and event management (SIEM) solutions, among others.
Compliance: Speaking of region and industry, compliance is a significant concern for most companies handling user data. Whether it is protected health information (PHI), credit card payment information, or information generated by the federal government, a file-sharing solution should cover the regulatory demands of an industry.
Enterprise Analytics: Maintaining a data-driven business is not just about collecting data. It is also about using that data in a meaningful way to strategize, mobilize, and optimize people and technology in an organization. Business solutions should include some level of reporting and intelligence for a business and IT leadership in the form of customizable dashboards. These tools can help organizations better understand where data is and who is accessing it—which is an essential insight from both an operational and a compliance standpoint.
Reporting and Auditing: Compliant, secure systems must include audit logging for both reporting and forensic purposes. Therefore, a file-sharing solution must consist of immutable logging to cover system events, identity management, and content access.
Top Business File Sharing Platforms
| | | | |
| --- | --- | --- | --- |
| | Enterprise Tools | File Size Limits | Compliance Standards |
| Kiteworks | Transfer Automation, SIEM Integration, DLP Integration, CISO Dashboard, Secure Content Links, Single-tenant Cloud | 16 TB | HIPAA, HITECH, PCI DSS, FedRAMP Moderate, CMMC, SOC 2, GDPR, FIPS 140-2 Verified |
| Dropbox Business | DLP Integration, Insights Dashboard, SIEM Integration, Secure Content Links | 50 GB for Web Uploads, 2 TB for Desktop and Mobile Apps | HIPAA, HITECH, GDPR, PCI, SOC 2 |
| OneDrive for Business | Automation, SIEM Integration, Insight Dashboard, SIEM, Secure Content Links | 250 GB | HIPAA, HITECH, GDPR, SOC 2, PCI (U.S. only) |
| Box for Business | Automation Workflows, Secure Links, Admin Dashboard, SIEM Integration, DLP | 150 GB for Enterprise | HIPAA, HITECH, FedRAMP Moderate, PCI DSS, SOC 2 |
| Google Workplace | Do-it-yourself Automation, DLP, Secure Links | Scaling starts at 5 TB shared pool with Business Plus | HITECH, HIPAA, FedRAMP Medium and High (separate product), PCI DSS (specific features) |
| Citrix ShareFile | Dashboards (limited), Secure Links, DLP, SIEM Integration | 100 GB for Enterprise | HIPAA, HITECH, SOC 2, GDPR |
Dropbox Business
Dropbox is a mainstay for many consumers, and its business offerings are increasingly expanding into the enterprise sector. The organization's well-established syncing and application coverage, coupled with flexible pricing, make it an attractive product for SMBs. Still, it lacks support for more control over automatic syncing as well as some compliance standards.
OneDrive for Business
OneDrive is tied to Microsoft's cloud environment, which is a bonus and a negative. On the plus side, organizations get built-in SIEM integrations and automation as part of Azure. The negative is that organizations are much more closely tied to the Azure platform, which can include features that many do not necessarily want or need. This is apparent for times when organizations want, as an example, FedRAMP compliant solutions and must purchase a five-figure cloud server setup to maintain Microsoft Azure services.
Box for Business
Box is an established player in the field and one of the best out there. Alongside great coverage of compliance and security, it also offers a suite of helpful enterprise tools. It does not have the best reviews in terms of its mobile application, and its file size limits are on the lower end of what is available on the market. Box also lags in several capabilities such as granular access controls, forms, and workflow.
Google Workplace
Google is one of the most well-known cloud and file-sharing providers on the market and has a lot of cachet regarding familiarity with users. Workplace users get access to all the fantastic Google Office productivity tools (Docs, Sheets, etc.) as well. Google does not compete with others through its enterprise tools (or lack thereof). While Search and Office feature power productivity, there is not as much administrative and dashboard coverage for executives like the chief information officer (CIO), chief information security officer (CISO)/chief security officer (CSO), or risk and compliance officers on the back end.
Citrix ShareFile
Citrix acquired ShareFile in 2011 to expand its offerings into enterprise file sharing. Alongside offering standard encryption and security features, it also includes some solid file size limits. It can become a part of compliant security for providers in healthcare, but it does not cover some common frameworks like Payment Card Industry (PCI) standards out of the box.
Empower Business File Sharing With Kiteworks
Some file-sharing solutions excel in one or two areas: flexibility, security, compliance, file size, analytics, and/or availability. With Kiteworks, businesses get a solution that prioritizes all of these areas. We provide a secure file-sharing platform with powerful automation, dashboards and auditing, and logging capabilities.
With Kiteworks, clients get:
Security and Compliance: Our systems utilize AES-256 encryption for data at rest and TLS 1.2+ for data in transit. Kiteworks' hardened virtual appliance, granular controls, authentication and other security stack integrations, and comprehensive logging and auditing capabilities enable organizations to achieve compliance efficiently.
SIEM Integration: Keep environments secure with an integrated SIEM for alerts, logging, and event response. Integrations include IBM QRadar, ArcSight, FireEye Helix, LogRhythm, and others.
Audit Logging: With Kiteworks immutable audit logs, organizations trust that the system can detect attacks sooner while maintaining a correct chain of evidence to perform forensics. Since the system merges and standardizes entries from all the components, its unified syslog and alerts save security operations center (SOC) teams crucial time while helping compliance teams prepare for audits.
Single-tenant Cloud Environment: Implement file transfers, file storage, and access on a dedicated Kiteworks instance, deployed on premises, on Infrastructure-as-a-Service (IaaS) resources, or hosted in the cloud by the Kiteworks Cloud server. That means no shared runtime, databases or repositories, resources, or potential for cross-cloud breaches or attacks.
Data Visibility and Management: Kiteworks' CISO Dashboard provides an overview of an organization's data: where it is, who is accessing it, how it is being used, and if it complies. Kiteworks helps business leaders make informed decisions and compliance leadership maintain regulatory requirements.
Watch our Secure File Sharing Overview Video to learn more about business file sharing and security. If you're interested in getting a more detailed look at Kiteworks, you can request a demo.