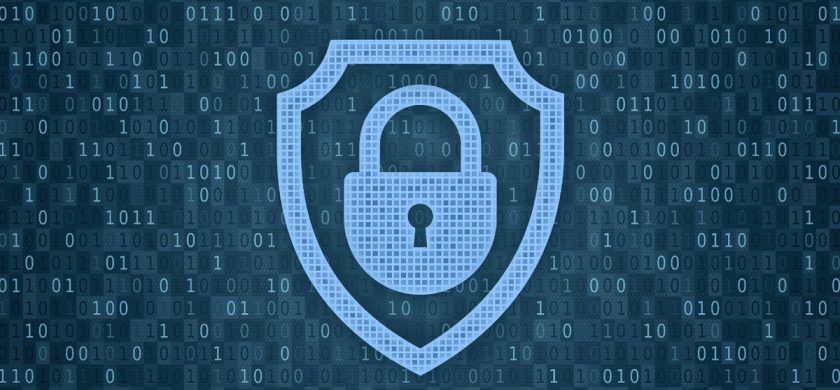 Best Secure Managed File Transfer Solutions for Enterprise
Looking for secure managed file transfer software but don't know where to start? We'll explain what MFT is, how it protects your data, and review top MFT software.
What is the difference between SFTP and MFT? SFTP (secure file transfer protocol) is a secure FTP protocol that uses SSH to transfer files, whereas MFT includes the file transfer process along with security, efficiency, and automation. These added features help automate processes and workflows while also keeping compliant with security regulations.
Managed File Transfer and the State of Cybersecurity in 2022
Any discussion of enterprise security must take into account the unfortunate circumstances unfolding in the cybersecurity landscape. Nation-states and malicious criminals are targeting endpoints, networks, and data in higher volumes. The supply chain became a key target in 2022, and there is no signs attacks will abate. These offer bad actors the ability to gain access to systems and data across hundreds or even thousands of organizations. MFT offers organizations to transfer sensitive content across the supply chain.
What Is Managed File Transfer, and What Is Its Place in Protecting Businesses?
The truth is that, even in the best of circumstances, having a secure managed file transfer solution should be mission-critical for any business. With what we know about supply chain attacks on businesses around the world, representing virtually every industry, is that supply chain risk management must be a key part of any organization's cybersecurity strategy.
MFT is an alternative to secure file transfer like SFTP. SFTP includes secure protocols for data transfer but doesn't include additional tools like automation, reporting, and other important features. These features aren't in addition to security—they are integral to complete security solutions for secure file transfer.
The attack didn't discriminate against large or small businesses. But large and small businesses need to have secure file management systems in place with secure vendors focusing on the following priorities:
Compliance. While compliance itself isn't a free pass against cyberattacks, it is a necessary part of doing business in many industries like healthcare, finance, and government contracting. But more importantly, compliance with security measures can ensure that any MFT solutions you use have basic or better security technologies in place. Whether that means regular data reporting, file encryption in transit, or in place.
Visibility. Files and data more broadly should be visible across relevant people in your organization. One of the tactics of many supply chain attacks is that the software prevents involved parties from seeing that the malicious programs write to a compromised domain, keeping other data users from communicating with the hackers.

A managed security and file system should have data visibility and transparency in place so that, in the event that something goes wrong, the right people can be plugged into the problem.

Management. Security and mitigation is a 24×7 job. That's why most companies actually work with third-party secure MFT vendors to offload that responsibility and expertise with a company that can handle it. Having a secure MFT is more than having secure transfers. It's having a secure storage, management, and transfer solution that will be part of your overall security picture.
What Should You Look for in a Managed File Transfer Solution?
Priorities are one thing, but implementation and dedication are another. When you are picking out a managed file transfer solution, consider some of the following features:
Automation. One of the biggest benefits of an MFT system over traditional secure file transfer software is automation. Enterprise businesses with huge file transfer needs often need automated batch transfers, automatic reporting and logging, and regular checkups and security checks. Automated MFT systems should come complete with automation across these different aspects.
Security. The phrase "it goes without saying" no longer applies to security in a post-Orion world. The truth is that risk assessment and management has been fundamentally altered because of supply chain attacks. Different systems and different levels of data can interact in ways you'll never expect, and your MFT vendor should be able to consider that as part of their security strategy. Your MFT solution, and really any software solution, must live up to the highest of security standards.

Some straightforward security features your MFT should include are:

Encryption for data transfers and storage, email and other communications, and other end-to-end transfers
Hardened virtual appliances
Multi-factor authentication
Antivirus
Hardened storage for encryption keys

Consolidation and Governance. An MFT shouldn't feel like a series of disparate functions and data views. Ensure that your vendor's product consolidates things like security, management, data governance, and other tools in a single interface or system.
Visibility. While this has been mentioned once before, don't discount the importance and necessity of transparency with your data. When you don't know what's happening with your data, bad things happen. Visibility includes access to data via secure dashboards and automated reporting and logging.

Usability. Usability means a few things, but in terms of enterprise-level Software-as-a-Service (SaaS) and file transfer solutions, it means two specific things: interface and secure external collaboration. A solid MFT software will include easy-to-use tools to work with any feature in the platform. Likewise, it should include some secure way to collaborate easily with people inside and outside of your company through features like secure Virtual Data Rooms (VDRs).
Learn More About Kiteworks
When it comes to security and compliance, the Kiteworks platform offers a comprehensive set of capabilities for sharing and storing sensitive content. Geofencing, immutable audit trails, and a defense-in-depth approach are some of the capabilities in the Kiteworks platform that differentiate it from other solutions. The MFT capabilities in the Kiteworks platform deliver robust security and compliance governance for organizations across industry sectors.
In a post-Orion hack landscape, there are several unique features that Kiteworks brings to support data-driven enterprises:
Compliance. FedRAMP regulations govern security, reporting, and certification requirements for cloud providers working in government spaces. Kiteworks is one of the few platforms to fully support FedRAMP compliance for cloud companies in this area.
Control and security. Not only are you compliant, but your data is secure in transit and at rest. With secure transmission standards, encryption, anti-malware technology, and more, the Kiteworks MFT capability is a safe and reliable solution.
Tracking and Control. Kiteworks offers complete access to all data in your storage and transport system. You have full visibility and audit trails across all of your content communication channels and this governance delivers comprehensive security and compliance outcomes.
Learn more about the Kiteworks platform and how you can create a Private Content Network (PCN) by signing up for a custom demo or reading our Brief on MFT.

Related Content:
the best managed file transfer software
sftp secure
enterprise file sharing
what is managed file transfer
Secure File Transfer Protocol