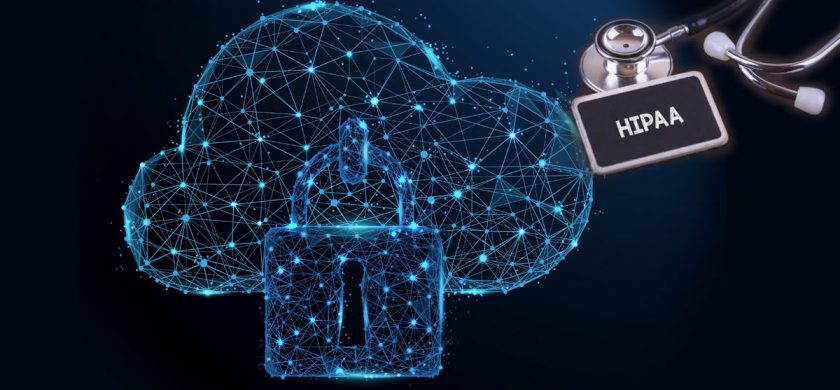 [HIPAA Compliant Cloud Storage] Secure & Private Storage
Which HIPAA-compliant cloud storage provider is best? We'll explore the top options and features to help you choose the best one.
Is Google Drive HIPAA compliant? No, Google Drive is not HIPAA compliant in its default form. An organization needs to sign a business associate agreement with Google along with changing security and privacy settings to be compliant and protect the data that is being stored.
What is HIPAA and How Does it Impact Cloud Storage?
The Health Insurance Portability and Accountability Act (HIPAA) outlines the requirements healthcare providers and associated businesses have in protecting and securing patient data. At the core of HIPAA are three sections known as the HIPAA "rules":
The Privacy Rule defines what Protected Health Information (PHI) is, and the responsibilities that providers and businesses have when handling that data.
The Security Rule specifies how providers and other healthcare businesses handling PHI must secure their systems to protect that data.
The Breach Notification Rule outlines how providers must respond to data breaches in terms of notifying affected patients and the public.
The HIPAA Privacy Rule defines two major parties that fall under compliance requirements:
Covered Entities (CEs), or primary healthcare entities like clinics, hospitals, insurance companies, etc.
Business Associates (BAs), or businesses that handle PHI as part of a contract with a Covered Entity to furnish specific services (managing finances and payroll, providing secure email, etc.).
The rules around BAs are strict, and one of the necessary items that must be in place for any BA is a Business Associate Agreement (BAA) that outlines the BAs responsibilities and liability under HIPAA law–namely, that they are responsible for any breaches. BAA's are necessary for compliance, but they are not the entirety of a BA's responsibilities under HIPAA.
A cloud provider working with CEs is, by definition, a BA and must sign an agreement, prove HIPAA compliance, and take responsibility for any breaches or non-compliance issues.

Requirements for HIPAA-compliant Cloud Storage
A HIPAA-compliant cloud provider is thus a provider that offers cloud storage, computing and other features that meet security requirements. These security controls cover several basic areas:
Physical safeguards: compliant cloud providers must demonstrate the physical security measures in place that keep data from unauthorized physical access. This includes safeguards on workstations and security measures like cameras and biometric locks on data storage rooms.
Technical safeguards: providers must protect data at rest and in transit, which means proper encryption, malware protection, secure transfers, and other controls.
Administrative safeguards: cloud providers must build, maintain and document plans, training and protocols pertaining to security and compliance.
Any application or storage solution that handles PHI must follow Security Rule guidelines for HIPAA compliance. Providers in working relationships with CEs who do not do this will be liable for any audits or assessments that find them out of compliance. Note that penalization for non-compliance doesn't just occur when a breach occurs. If your organization does not meet regulations, then there could be fees ranging from $100 to $50,000 per incident and jail time depending on the severity of issue.
Additionally, cloud providers offering storage for CEs must have a standing BAA with any client that includes their liability under HIPAA as well as any additional requirements of the CE.
Finally, CEs must still perform any risk assessments called for under HIPAA to maintain their compliance, and that includes managing risk associated with a cloud provider. This includes reporting and documenting audits and audit controls and keeping logs of findings to provide a context of how the CE and the BAs manage security risk.
HIPAA-compliant Enterprise Cloud Solutions for Healthcare
"Cloud" storage is a rather broad term, and it can refer to something as plain and simple storage and backup to full-featured platforms with analytics, machine learning, file transfer, and productivity tools. It's often the case that CEs and BAs need more than just storage and backup, and as such, they'll look to a platform provider that can give them more.
In general, you can break up these services into three paradigms:
Software-as-a-Service (SaaS): SaaS platforms are what we think of when we think about web-enabled apps tied to cloud computing. The benefit of these services is that they can offer the same functionality as a piece of software without requiring anyone to download that software. Microsoft 365 (with Office online and desktop applications) and other platforms are good examples of this.
Platform-as-a-Service (PaaS): Platforms "as a service" are a natural evolution of SaaS that gives enterprise clients more control over their platform. Whereas SaaS tools are often built for a company, a PaaS system gives that company more power to build their own tools on top of the cloud. These usually include an SDK and require an IT team or third-party development company to support them.
Infrastructure as a Service (IaaS): The final step here is giving the company the most control over their platform as part of their infrastructure. Large hospitals, insurance networks or Integrated Delivery Networks (IDNs) benefit from IaaS systems.
If your business is to be HIPAA compliant, it must work with HIPAA-compliant cloud providers, and these services all fall under HIPAA requirements.
The Kiteworks Difference for HIPAA-compliant Cloud Storage
The Kiteworks platform provides cloud storage and file transfer features that many competitors simply don't, and these features support critical compliance and enterprise needs for hospitals and other CEs and BAs. More importantly, it does this with an emphasis on enterprise data management, including features like:
Compliance: Unlike the competition, Kiteworks specializes in being 100% HIPAA compliant. This includes critical features like one-click auditing and reporting, necessary administrative safeguards for accounts, SOC 2 attestations for AWS and Azure physical safeguards, and HIPAA encryption. Furthermore, features like secure email rely on messaging and secure links to allow for compliant communications with third parties outside of your organization.
Data Visibility and Intelligence: From data transfers to reporting and analytics, Kiteworks gives your organization a bird's eye view of its data practices and usage. The Kiteworks Platform is one of the only cloud providers that includes complete data visibility through a CISO Dashboard that shows where your data is going, who accesses it and any audit logs necessary to trace security events.
Security: HIPAA security is about more than just compliance; it is a critical aspect of data safety to protect ePHI. Kiteworks provides important security standards like AES-256 encryption for data at rest, encrypted file transfers, encrypted emails, and more.
Integrations: The Kiteworks platform integrates with Microsoft and Google productivity tools so compliance doesn't get in the way of your team doing actual work. Unlike many other solutions, the Kiteworks platform works with the desktop Microsoft apps seamlessly for easy access and editing. It also works well with other cloud solutions.
If you are a healthcare CE or BA that wants a rock-solid solution for cloud storage, secure content access, secure email, and compliant healthcare analytics, then look to the Kiteworks platform. We offer critical information access controls that maintain adherence to HIPAA security regulations across administrative, physical and technical safeguards without sacrificing productivity, flexibility or data visibility for your entire organization.
Schedule a custom demo of the Kiteworks platform to learn how it can help you achieve HIPAA-compliant cloud storage.

Related Content:
HIPAA Compliance Requirements
Top HIPAA-Compliant Forms [Secure Solutions] –
HIPAA Encryption Requirement
Send HIPAA-Compliant Email –
HIPAA Compliance