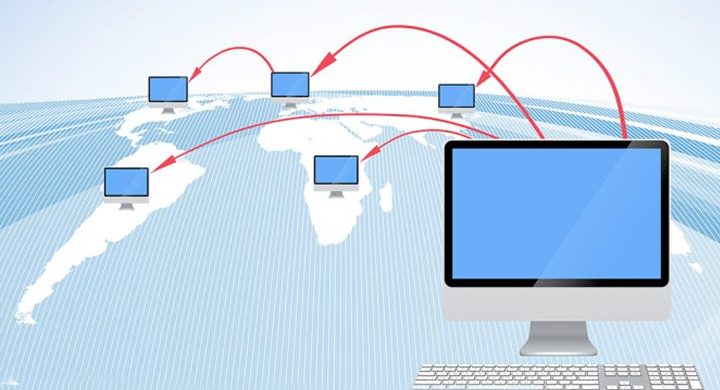 Secure File Sharing in Banking Amid Industry Disruption: New Model, New Challenges
Significant disruption in the banking industry is forcing traditional banks to rethink how they provide services to consumers. Inevitably, secure file sharing in banking must also be revisited.
Since the advent of mobile banking, branch traffic has declined significantly with no indication of the trend slowing down or reversing course. Times have changed, and branches need to change, too.
Most banks and credit unions cannot afford to abandon branches altogether. Proximity to a nearby branch is still a primary factor in choosing a retail bank. And even if consumers no longer visit branches to deposit checks or transfer funds, they still like the idea of being able to visit a branch to talk to a representative face-to-face to resolve problems, get advice or apply for products such as mortgages.
A New Model: Universal Banking
The drive for improving the branch experience has led many institutions to adopt a new model: universal banking. Under the new universal banking model, a bank employee is capable of handling all tasks in a bank—processing deposits and withdrawals, but also consulting with consumers about opening new accounts, optimizing finances, and resolving difficult problems.
Traditionally, tellers have worked behind a counter, while personal bankers worked at desks. By combining these roles, universal bankers roam the branch freely, greeting the customers at the door and then guiding them to a freestanding kiosk or table to access banking systems and access digital information.
Because universal bankers are mobile, they rely on mobile technology for access to consumer bank accounts, electronic forms, and digital sales and marketing collateral such as educational videos. As more documents containing personally identifiable information (PII) are more easily and frequently exchanged, secure file sharing in banking becomes more critical.
Secure file sharing in banking allows customers and third party organizations handling customer data to share sensitive content like loan applications, credit histories, pay stubs and other documents containing.
Secure File Sharing in Banking Under the New Universal Banking Model

Secure file sharing in banking is unattainable unless employees and customers can securely upload, download, share, and collaborate on sensitive information. In addition, bank employees and their customers must have mutual assurance that customer privacy is maintained and all PII is stored and exchanged within compliance. Critical security and governance capabilities must include:
Full visibility and control over PII, including who has access to the content, whether it's been modified, when it's been shared and with whom
Encryption of PII like social security numbers, credit scores, transaction records, etc., in transit and at rest
"Secure containers" on mobile devices that shield valuable content from malware and unauthorized access
Leak-proof editing on mobile devices so that users can edit but not save or duplicate content to new, unauthorized locations
Support for two-factor authentication
Support for remote wipe of PII on mobile devices that are lost or stolen
Integration with Data Loss Prevention (DLP) solutions to avoid accidental distribution of sensitive content
Other important capabilities that enhance secure file sharing in banking include integration with the systems that hold customer and productivity enhancements that simplify how bankers share sensitive information with consumers. These include connectors to Microsoft SharePoint and Box and mobile integrations with Microsoft Office 365, respectively.
With the ability to quickly and easily access, share, and collaborate on content, universal bankers deliver the best possible service to prospective and existing customers. If universal bankers are able to access, share, and collaborate on content securely and in compliance with a multitude of regulations, then secure file sharing in banking has been achieved.
To learn how the Kiteworks secure file sharing and governance platform enables secure file sharing for banks and other financial institutions, schedule a custom demo of Kiteworks today.