Glossary
Why Cybersecurity Risk Management Matters
Cybersecurity risk management is becoming a large part of many organizations' security strategies, but others wonder if it is truly that important.
So, what is cybersecurity risk management? Risk management is the implementation of processes to identify, address, and correct cybersecurity threats throughout your organization. This process is ongoing, and everyone in an organization plays a part.
What Are Cybersecurity and Risk?
When discussing compliance and security, terms like "cybersecurity," "risk management," and others come up quite often. For cybersecurity professionals and compliance officers, these terms make perfect sense. However, their importance may be lost for those on the business and operations side where the nuances between them are not as apparent.
Cybersecurity is what many refer to when discussing security more broadly. Cybersecurity emphasizes technologies, processes, procedures, training programs, physical controls, and administrative practices that protect digital assets, including applications and data. Cybersecurity, as a discipline, includes everything from anti-malware and firewall implementation to encryption and cryptography, Identity and Access Management, and any and all security measures used to protect system information.
The term "risk" often comes up in the same context as cybersecurity. Risk assessment and management are the practices of identifying, controlling, mitigating, and balancing threats—to assess how much "risk" an organization takes on during its operations. When conceptualized in different disciplines, risk is a concrete factor with real metrics for measurement and decision-making. For example, risk assessment in financial industries measures threats to an organization's revenue, capital, and earnings.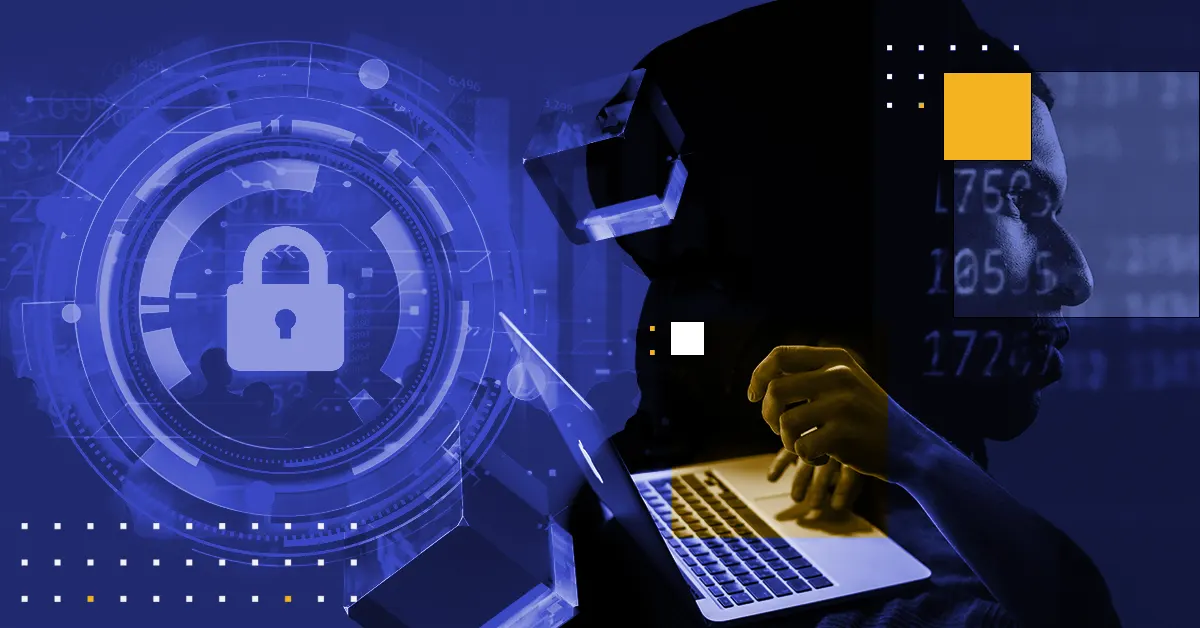 Cybersecurity risk, therefore, is the identification and management of threats to IT infrastructure based on different security configurations. The complex interactions between technology, personnel, and business goals create situations where priorities need to be made, and not every part of the business can get the same level of commitment. At the same time, critical areas like cybersecurity cannot be ignored for security or compliance reasons.
Cyber-risk management provides a way for these organizations to understand the relationship between their IT infrastructure and potential threats. By understanding infrastructure through the lens of managing vulnerabilities, organizations foreground the interactions between security measures, cyber threats, and the consequences of attacks due to those threats.
Cybersecurity Frameworks
Risk management is not an ad hoc process. While it is true that businesses will build their own metrics that fit their unique enterprise needs, there are also several processes and approaches to management that have stood the test of time.
With that in mind, several professional and technical organizations create risk management frameworks. These include the following:
The National Institute of Standards and Technology (NIST) publishes technical standards used by government agencies to define compliance requirements and best practices. One of the changes in orientation that federal technology regulations made in the past 10 to 15 years is to focus on risk as a driving force in cybersecurity compliance.
The NIST CSF is actually a collection of security and compliance documents that provide the backbone of federal cybersecurity efforts. Part of CSF is the Risk Management Framework, a collection of activities and processes that support managing risk.
Unlike other government requirements, the DoD often has more strict compliance demands based on the importance of their work and the data they manage. The DoD RMF combines some aspects from the older DoD Information Assurance Certification and Accreditation Process (DIACAP, decommissioned in 2014) and imports them into a slightly modified NIST RMF framework to help address military cybersecurity and risk needs.
The International Organization for Standardization, much like NIST, published technical standards that organizations can follow to implement secure and compatible technologies. Unlike NIST, however, ISO is not a government requirement but rather an optional requirement that a business can implement to secure their systems.
ISO 31000 provides a management process that organizations can voluntarily undergo to help them map objectives and requirements to risk metrics for business decision-making. While ISO is not a certification, it can help organizations prepare for risk assessments and audits in other compliance standards.
FAIR is a framework released by The Open Group to help private organizations define, measure, and manage risk. This open standard is available internationally and is intended to provide vendor-neutral ways to implement analysis. Additionally,The Open Group offers FAIR certifications.
What Are the Challenges and Best Practices for Cybersecurity Risk Management?
Approaching risk management can prove challenging, especially for organizations that are not used to implementing assessments as part of their cybersecurity or compliance operations.
Some of the challenges and associated best practices these organizations may face include the following:
Balancing Current and Future Needs: Sometimes, IT and business leaders may find themselves deciding between pressing issues and long-term planning. This becomes much more complex when balancing current expenditure against future threats. Part of effective management involves understanding how to manage risk now and into the future.

Securing Edge Devices: Some of the riskiest and most vulnerable aspects of an IT system are the devices used every day—the ones that come into contact with users and hackers. This includes mobile devices, website interfaces, and Internet-of-Things (IoT) nodes. It is critical to a successful management approach to properly weigh the necessary security for the most vulnerable devices in use.

Mapping Data Flows: Organizations that do not know how their data moves through IT systems cannot effectively understand the risk to that data. Those that map these flows using IT tracking and dashboards can understand where their security perimeter is, how complex systems interact, and ultimately, where their weak points are.
Communicating Risk to Business Leaders: It might seem like IT and business leadership could be at loggerheads over management decision-making. Leaders in IT and compliance must communicate the implications and dangers of any risk in the organization and do so to allow those business leaders to make informed decisions while understanding the actual risks the organizations face.
Support the Position of Chief Information Security Officer: Risk and cybersecurity are increasingly full-time pillars of any business, which means recruiting a chief executive to help manage them. The position of a CISO is becoming as common as any other C-level executive, and having one in an organization centralizes the best practices listed above under someone with experience, skill, and accountability.
Cybersecurity Risk Management: Necessary Practices for Modern Businesses
Cybersecurity and compliance are complex, and becoming more so as sophisticated threats arise throughout the world. Comprehensive cybersecurity driven by management can provide flexible and responsive solutions to these problems and set up organizations with more secure and robust infrastructure.
Learn how Kiteworks powers risk management for sensitive content moving into, within, and out of your organization by scheduling a demo with our subject-matter risk management experts.
Back to Risk & Compliance Glossary
SUBSCRIBE
Get email updates with our latest blogs news