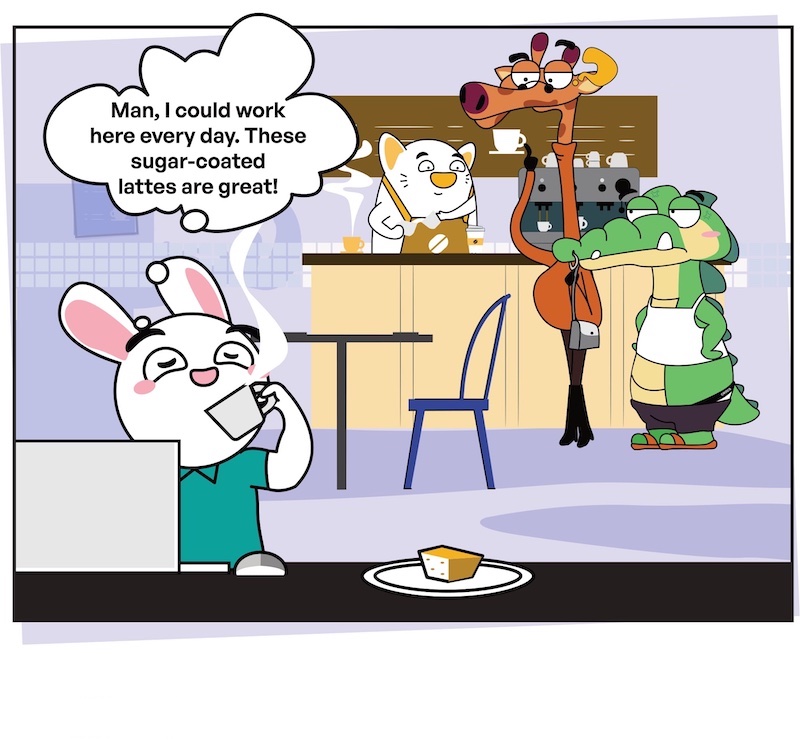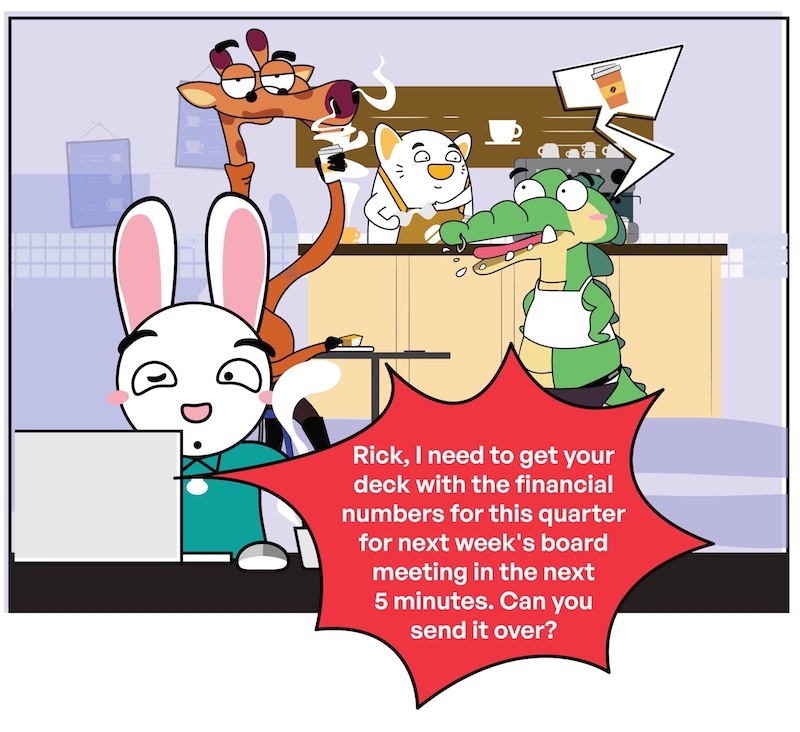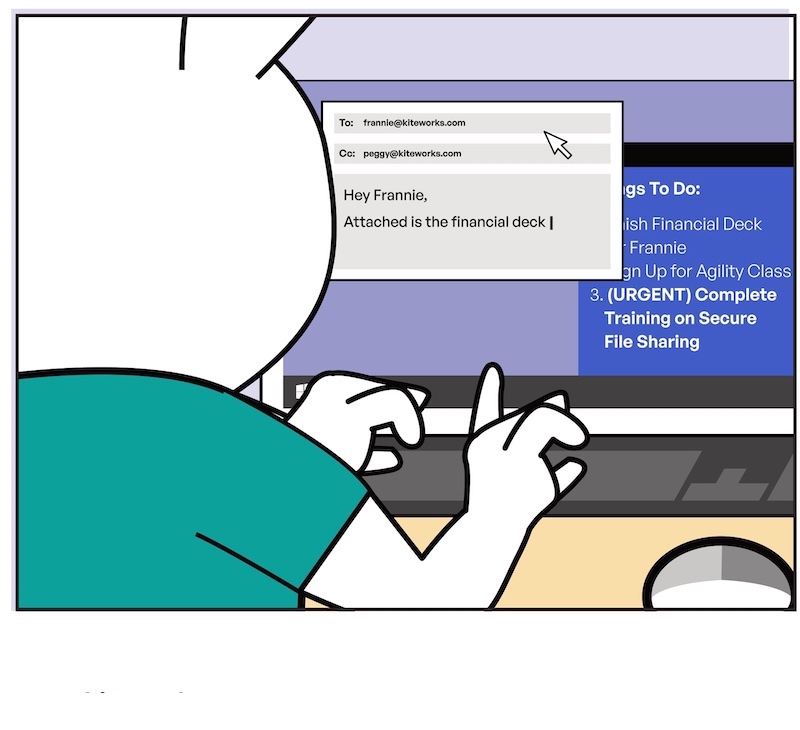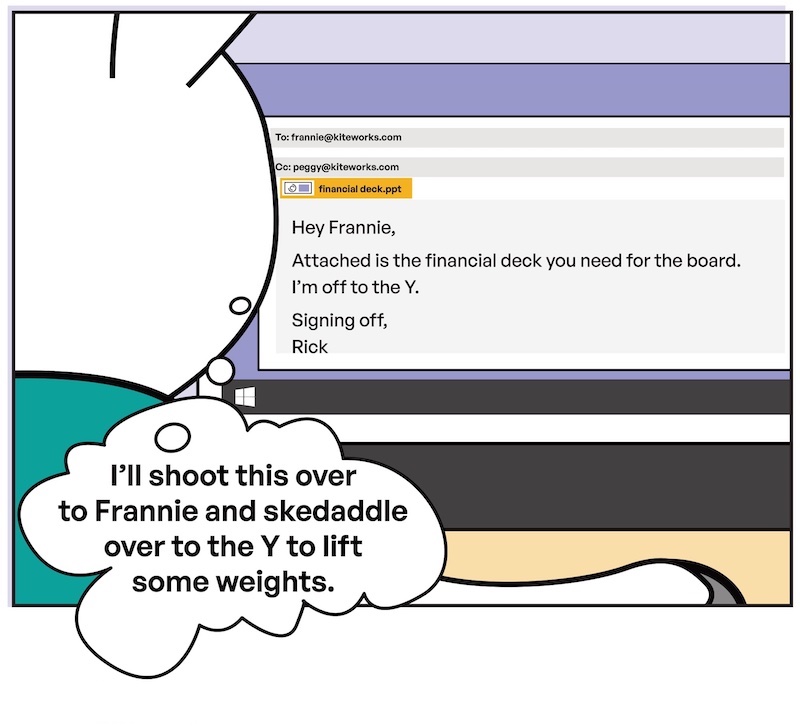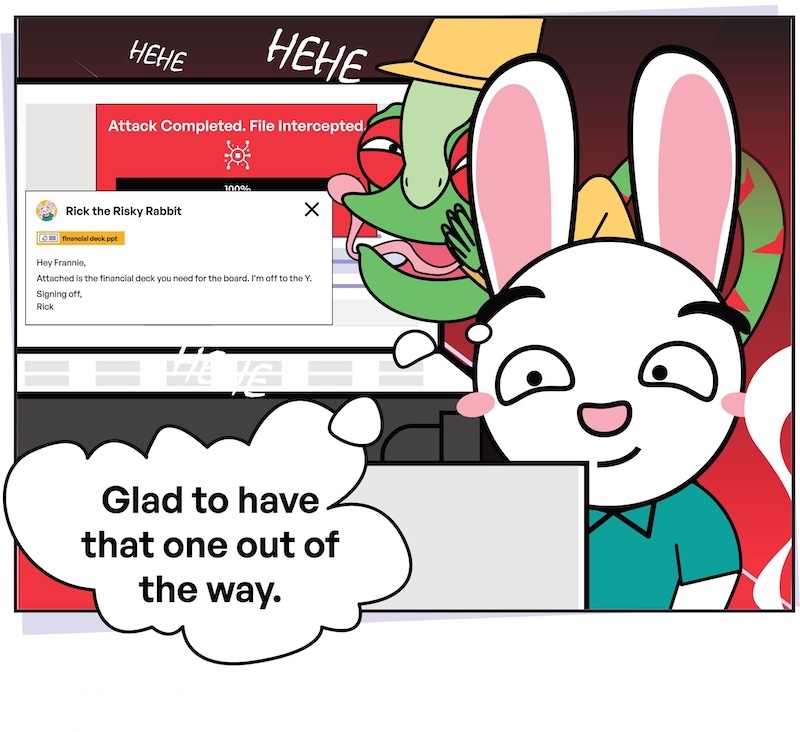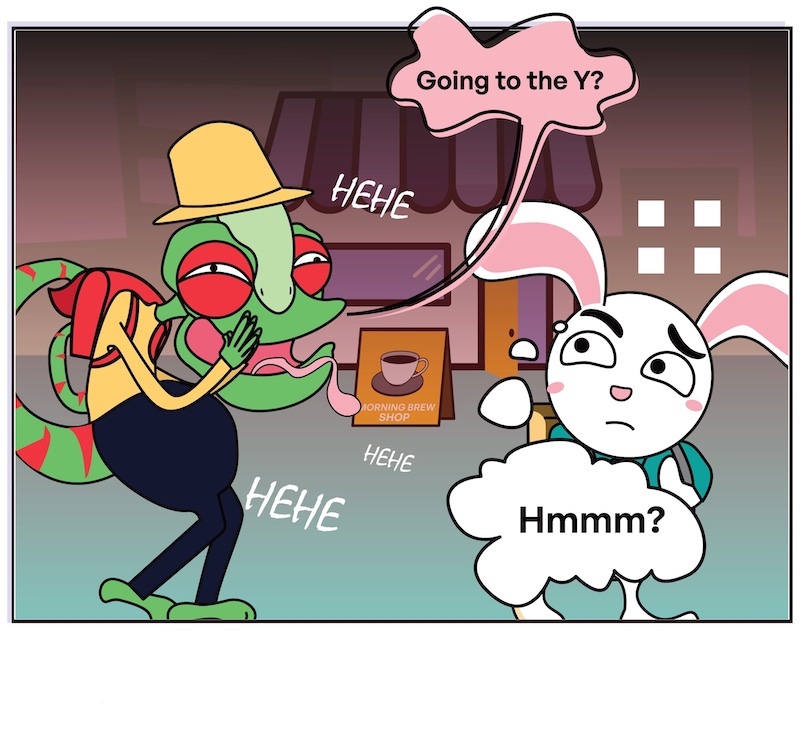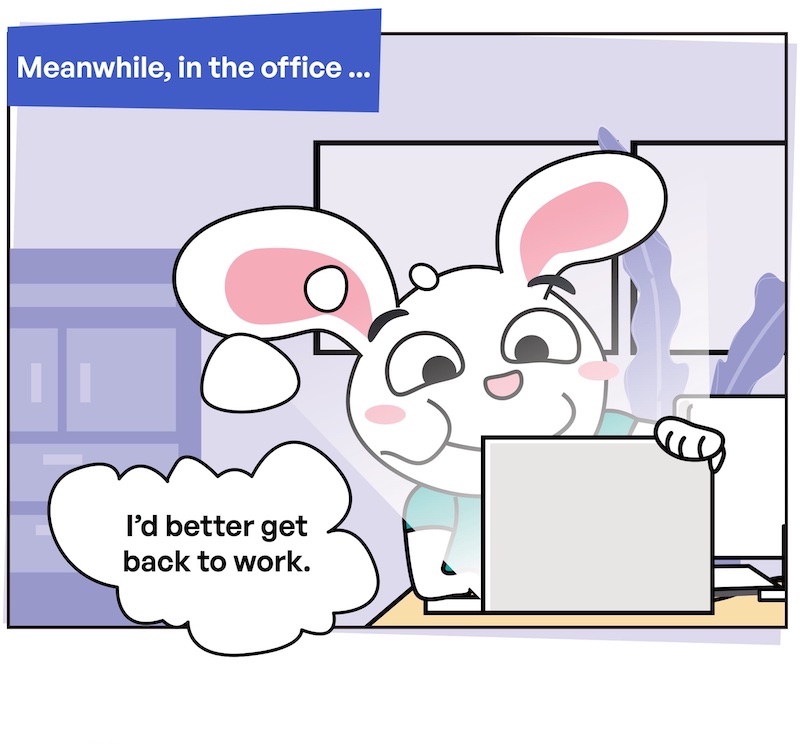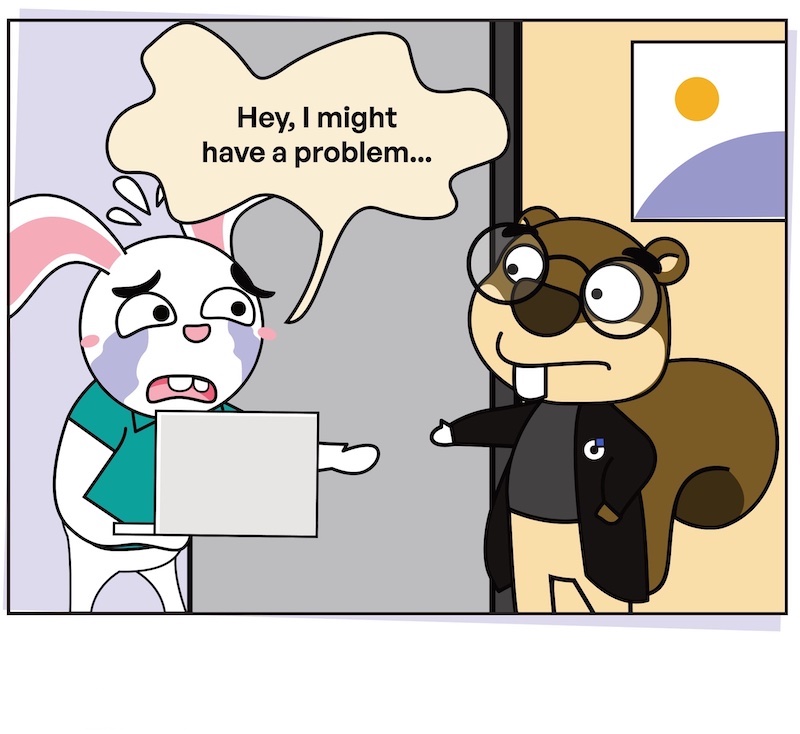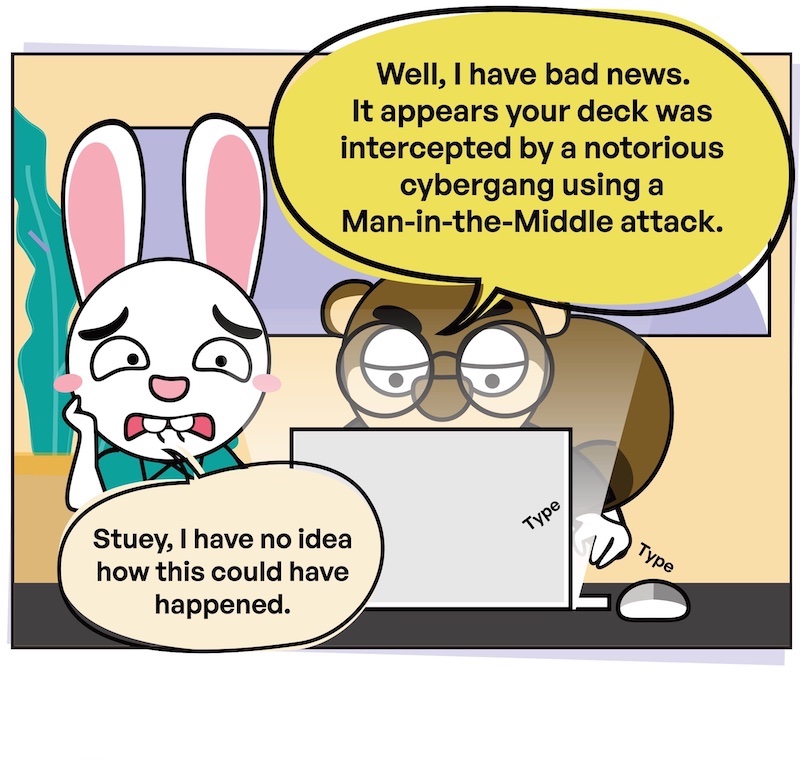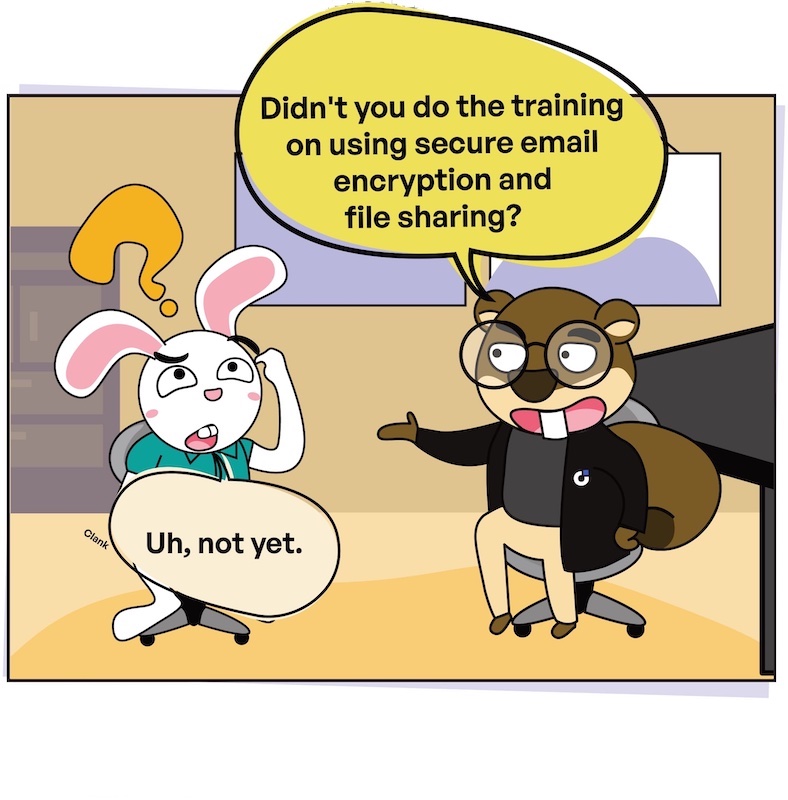 www.kiteworks.com/kitetoons

Rick Is Held Hostage Due to a Man-in-the-Middle Attack
A man-in-the-middle (MITM) attack is a cyberattack where a threat actor positions themselves in a conversation between a user and a user, or a user and an application to eavesdrop or impersonate one of the parties with the ultimate goal to steal valuable information. MITM attacks intercept private data in numerous ways when it is exchanged between a client and server. Some of the best ways to prevent an MITM attack is to use strong encryption, a VPN, strong user credentials, and multifactor authentication.
Subscribe to
Kitetoons
Sign up to be notified via email
every time a new strip is published in the Kitetoons.