Kiteworks in Action
Our Employees Share How They Use the Kiteworks Private Content Network Every Day
We Don't Just Sell Kiteworks, We Use It!
Kiteworks employees, just like Kiteworks customers, send, share, receive, and save sensitive content. Every Kiteworks department in fact relies on the Kiteworks Private Content Network for content governance, compliance, and protection of their most sensitive content.
Here is a snapshot of how some of our departments utilize Kiteworks.
Legal
Our Contracts Manager uses Kiteworks to:
Upload security certifications into secure folders with access limited to the inquiring customer
Send contracts to customers and vendors with Kiteworks Secure Email, protected by full encryption and multi-factor authentication
Monitor when contracts or security notifications are downloaded and by whom to ensure project milestones are met
Finance
Our Controller uses Kiteworks to:
Sales
Sales uses Kiteworks to:
Securely collaborate with customers on IP-rich Requests for Proposals (RFPs), customer configurations, pricing, and more, using Kiteworks Secure Email
Use Secure File Sharing to protect, govern, and track who accesses sales content containing Kiteworks' and customers' intellectual property
Receive notification when a customer has downloaded a proposal, security certificate, presentation, or other document
Orders and Renewals
Fulfillment uses Kiteworks to:
Send software licenses using Kiteworks Secure Email to protect license contents
Integrate with Kiteworks' CPQ system leveraging Kiteworks APIs for efficient renewal processing
Send renewal orders with attached invoice using Kiteworks Secure Email to protect Kiteworks' bank account details
Customer Support
Customer Support uses Kiteworks to:
---
Learn More
Kiteworks Finance
Kiteworks Customer Support
Kiteworks Legal
Kiteworks Fulfillment
Kiteworks has revolutionized our processes, making my team significantly more efficient. The sooner we can ship an order, the sooner we can invoice and receive payment. The fact that we we're sharing sensitive information securely is simply icing on the cake.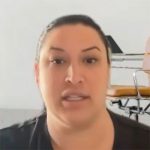 Marissa Kandarian, Directors Renewals and Orders Management
Kiteworks
Given the nature of our department's responsibilities—generating, processing, and sending extremely sensitive financial information with customers and consultants—it just makes sense to use Kiteworks.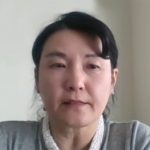 Stella Miao, Corporate Controller
Kiteworks
By bringing Kiteworks to the end user, there is no service interruption in the cases being handled by support engineers. It also allows the customer to quickly upload rather than having to authenticate or generate any other kind of access controls. It's an efficient, streamlined process that's regulated and tracked by the Kiteworks platform.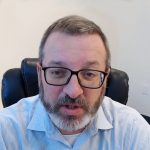 Frank Balonis, CISO and SVP of Operations
Kiteworks
Kiteworks isn't just our product, it's a best practice for securing and tracking some of our company's and clients' most sensitive information. We use it to protect our own sensitive information. What more needs to be said?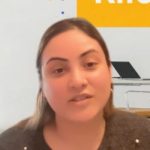 Mehreen Mir, Contracts Manager
Kiteworks
IT, security, privacy, and compliance leaders at more than 3,800 of the world's leading enterprises and government agencies trust Kiteworks
Learn How Kiteworks Can Help Your Organization Manage Sensitive Third-party Communications