Kitetoons
Mac Shares Sensitive Competitive Analysis with a Prospective Employer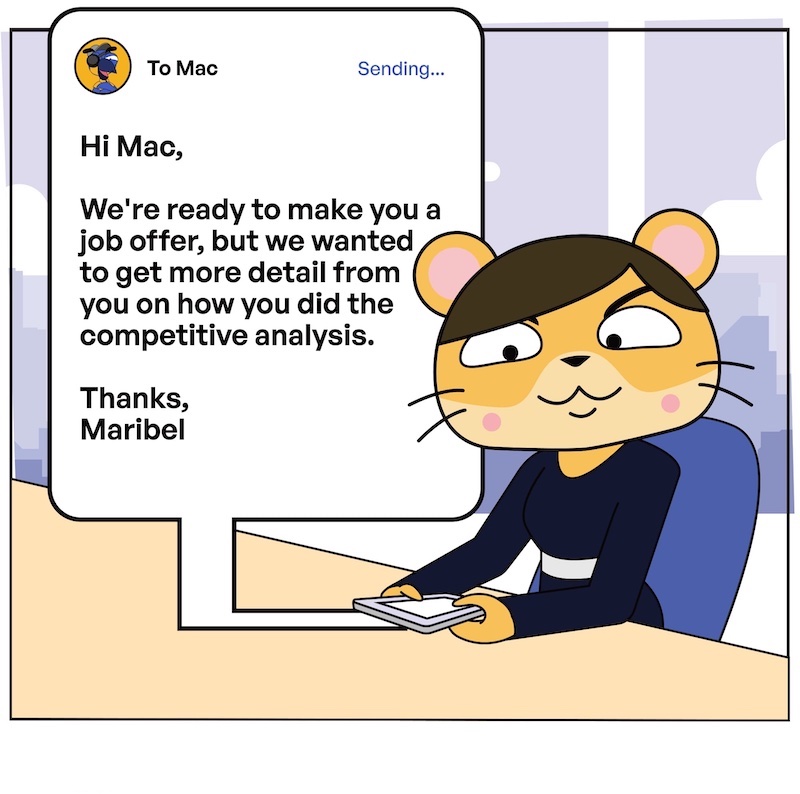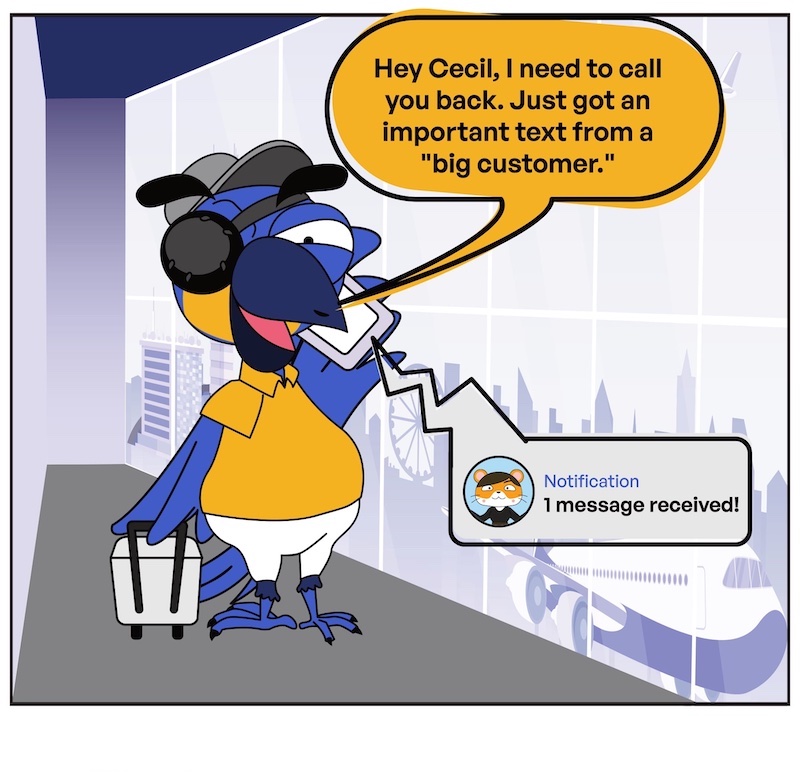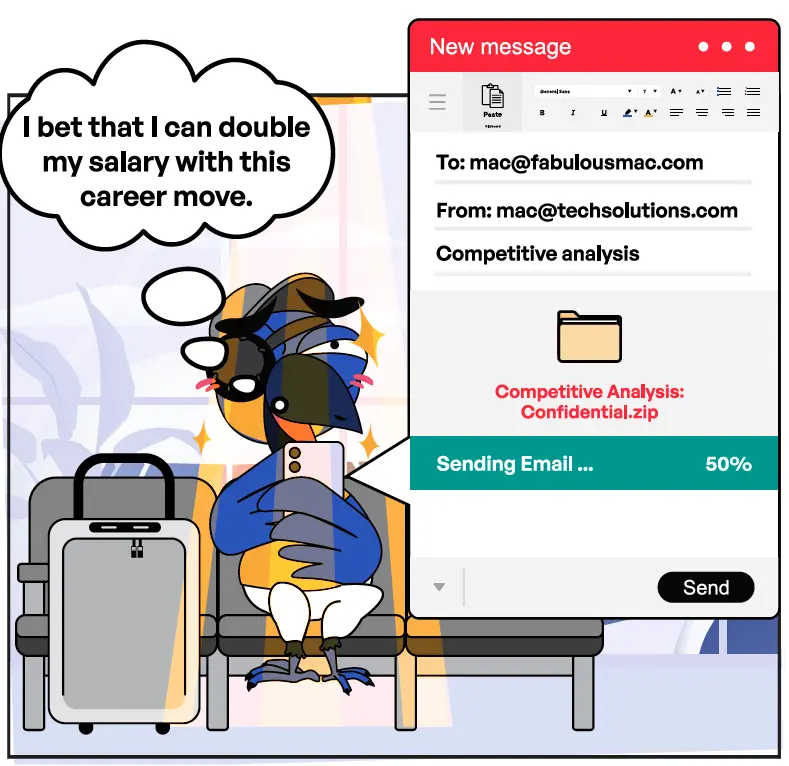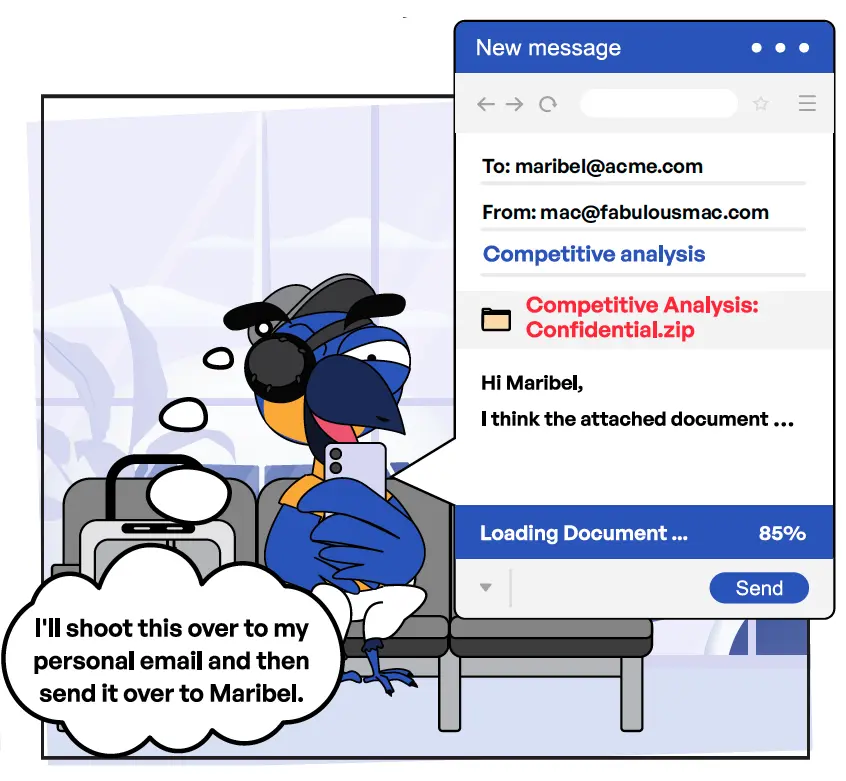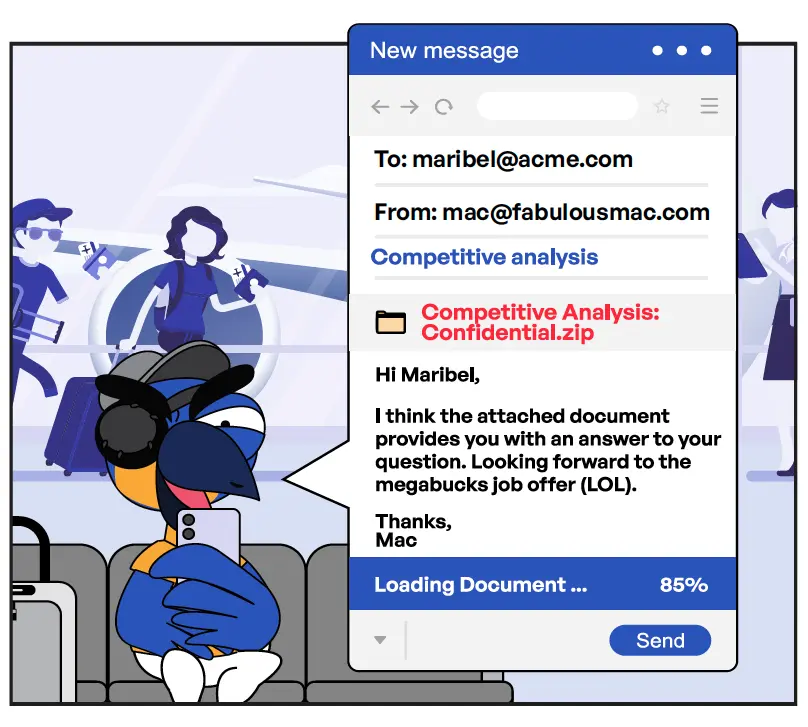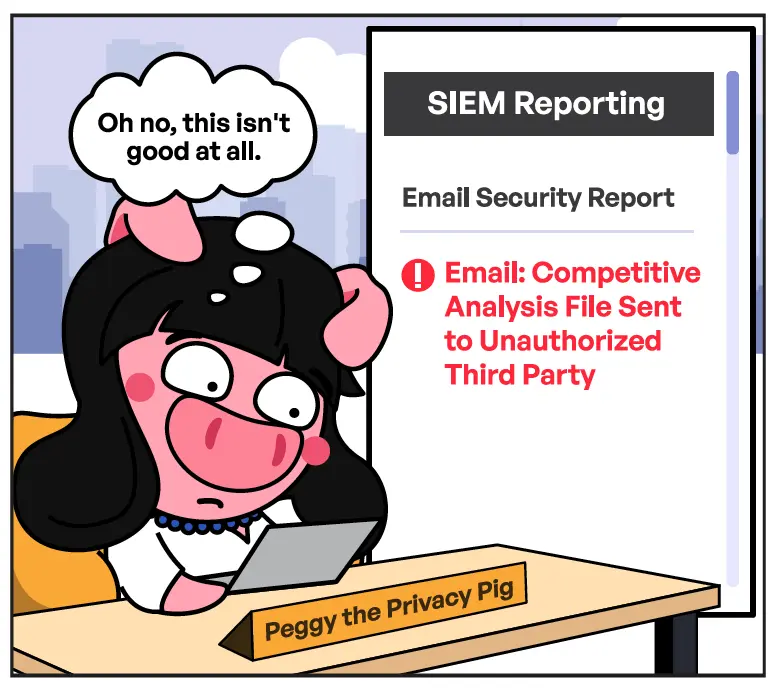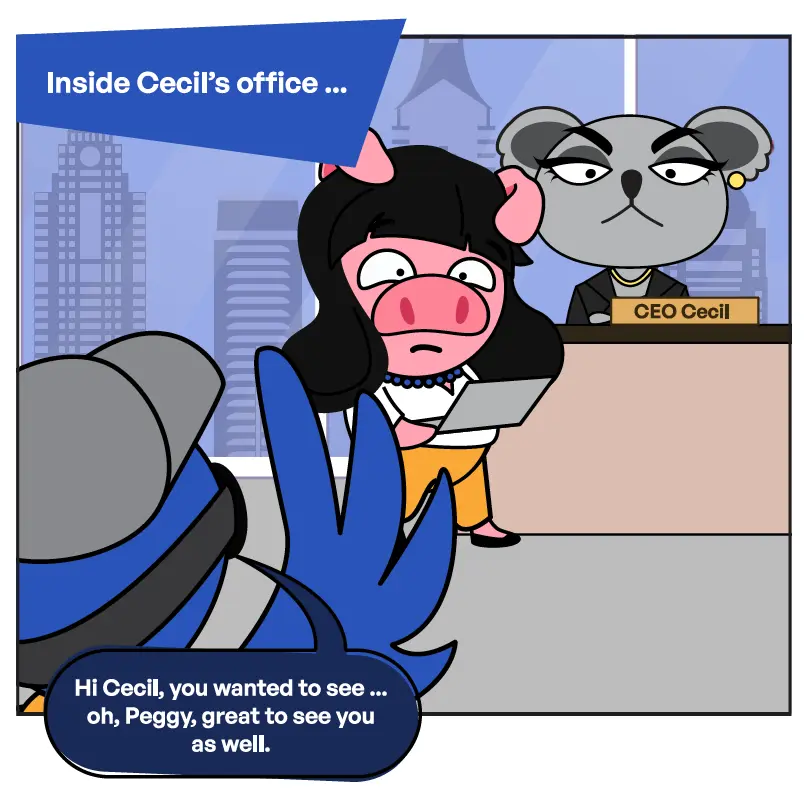 ---
Mac Shares Sensitive Competitive Analysis with a Prospective Employer
Insider threats continue to pose a serious threat for many organizations. Whether intentional or accidental, insiders can send or share private information such as PII or PHI data, financial records, competitive intelligence, and strategic documents. Organizations need to integrate data loss prevention (DLP) into outbound sensitive content communications to monitor and manage what employees and contractors share with third parties.
Subscribe to
Kitetoons
Sign up to be notified via email
every time a new strip is published in the Kitetoons.