Manage Your Data Privacy Exposure Risk for 2023
15 Forecasts for IT, Security, Risk, and Compliance Leaders Based on Cybercrime, Cybersecurity, and Compliance Insights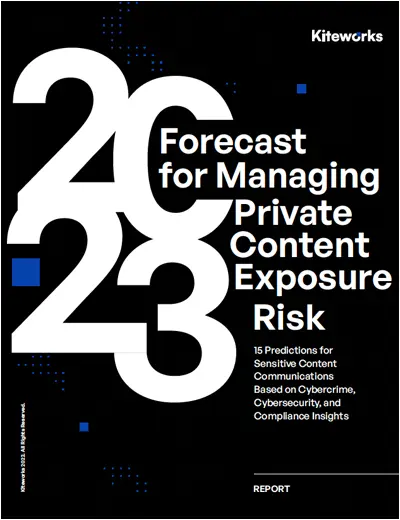 Kiteworks VP of Research and Corp. Marketing provides an overview of the
2023 Forecast Report

and what you'll find in it and how you should use it.
The Why and How Behind the 2023 Forecast Report
Organizations must manage the risk of data privacy exposure, carefully navigating a minefield of ever-evolving cyber threats, legislation, and technology options.
---
Kiteworks 2023 Forecast identifies 15 data privacy and compliance predictions that IT, security, risk, and compliance leaders need to know to proactively manage their organizations' risk posture.
---
The insights in the 2023 Forecast are based on thousands of interactions that Kiteworks has with private and public sector organizations every year.
---
The report accounts for various cybersecurity technology and practices, as well as evolving compliance standards.
Key Highlights Applications Hosted in the Multitenant Cloud
Multitenant cloud hosting provides cyberattackers with a fertile ground to pinpoint software vulnerabilities and develop complex exploits used to intercept sensitive content communications. Single-tenant cloud hosting, including FedRAMP Authorized Moderate Impact Level, eliminates this risk. Risk of Co-managed Encryption Keys
As many cloud end-customers co-manage their encryption keys, law enforcement and security agencies, lawyers, and other entities can bypass end-customers and subpoena cloud providers for their encryption keys. Organizations are seeking alternative approaches to mitigate private data risk. AI-enabled Anomalous Data Detection
Governance and protection of sensitive content must tap artificial intelligence (AI) to detect anomalous data shares and transfers and integrate associated syslog data with security operations center (SOC) tools to send real-time alerts to security personnel.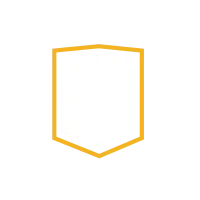 Content-defined Zero Trust
There is a growing recognition to employ content-defined zero trust in a Private Content Network to protect unstructured data using policy-driven tracking and controls. Hardened Security Layers
Risk management needs to embrace security hardening to add layers of security that make it harder for bad actors to infiltrate networks and applications and exfiltrate sensitive content.
2023 Forecast Resources
Get Your Own Private Content Network
The Kiteworks platform creates a dedicated Private Content Network (PCN) of internal and external digital communications that ensures zero-trust privacy protection and compliance of an organization's most sensitive information.